Princess Eugenie's secret act of kindness revealed in lovely new picture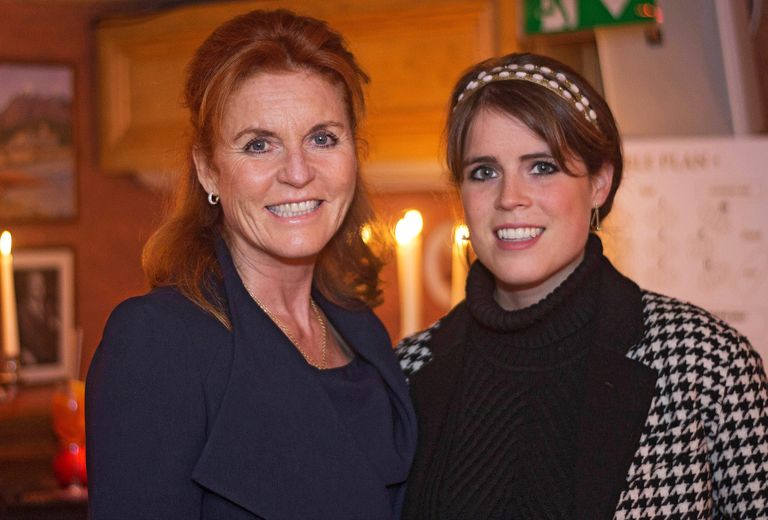 Princess Eugenie's secret act of kindness for NHS workers has been revealed in new pictures.
The royal joined her mother, the Duchess of York, in delivering treats to NHS workers.
The mother and daughter duo received over 100kg of German pastries, intended for health workers at London hospitals.
Princess Eugenie has been spotted helping her mother, Sarah Ferguson, as they prepared to send treats to health professionals who are currently working tirelessly to beat the coronavirus.
While Fergie had already updated her fans on the kind gesture on her Instagram, new pictures emerged showing that Princess Eugenie was also helping her.
The snaps were shared by Hermann Bühlbecker, the face of the Lambertz brand who supplied the pastries.
He wrote alongside the snaps, 'A few days ago Fergie, Duchess of York, and her daughter received a large delivery of Lambertz pastries (over 100 kg) at the Royal Lodge.
'This is intended for the doctors and staff of London hospitals, who are currently working up to their limits. The Duchess called us about this; she sent us the pictures when the shipment arrived.'
The Duchess of York has been very vocal during the coronavirus crisis – from working with British company Love Cocoa to help NHS workers, to sharing a lovely tribute to all the key workers.
Addressing the rest of the nation, Duchess Sarah also shared a powerful message telling everyone to slow down like Mother Nature has told us to.
She wrote, 'Mother Nature has sent us to our rooms.. like the spoilt children we are. She gave us time and she gave us warnings. She was so patient with us. She gave us fire and floods, she tried to warn us but in the end she took back control. She has sent us to our rooms and when she is finished clearing up our mess. She will let us out to play again. How will we use this time?'