Duchess of York shares strong message in light of the coronavirus pandemic
'Mother Nature has sent us to our rooms'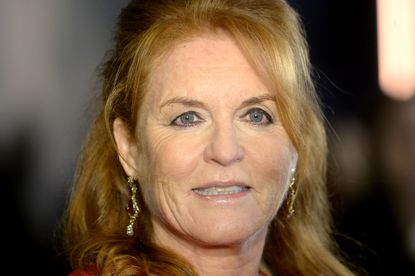 (Image credit: Getty)
Sarah Ferguson, the Duchess of York, took to social media last night to pen a powerful message about the coronavirus outbreak.
The royal mother, who shares daughters Princess Eugenie and Princess Beatrice with the Queen's son, Prince Andrew, took to Instagram to post a stunning photo of a blossom tree.
Speaking out the her 260,000 followers, the Duchess revealed she feels the global pandemic has come as a result of the human race being disrespectful to our planet.
Duchess Sarah wrote, 'Mother Nature has sent us to our rooms.. like the spoilt children we are. She gave us time and she gave us warnings. She was so patient with us. She gave us fire and floods, she tried to warn us but in the end she took back control. She has sent us to our rooms and when she is finished clearing up our mess. She will let us out to play again. How will we use this time?'
Lots of royal fans took to the comment section to have their say on her analysis.
'I agree with you Sarah in fact I was thinking that last night in bed 😂 hopefully the world is breathing a relief with no planes flying, just breath 💕💕,' one wrote.
'Beautiful and appropriate ❤️,' agreed another, while a third chipped in, 'This is enlightening! So so true. Great words 👍🏽.'
Days ago the Duchess, who is famously nicknamed Fergie, posted a special upload to thank all of the hard workers out there who are keeping things going throughout the health crisis.
Today, the Queen's eldest son and heir to the throne Prince Charles was confirmed to have tested positive for the Covid-19 virus.
A royal spokesperson said, "In accordance with government and medical advice, the Prince and the Duchess are now self-isolating at home in Scotland. The tests were carried out by the NHS in Aberdeenshire where they met the criteria required for testing.
"It is not possible to ascertain from whom the Prince caught the virus owing to the high number of engagements he carried out in his public role during recent weeks."
It has been reported that the future King is suffering from mild symptoms, while his wife, the Duchess of Cornwall, does not have the virus.