'My wonderful mother': Princess Eugenie praises mum Sarah as she makes huge announcement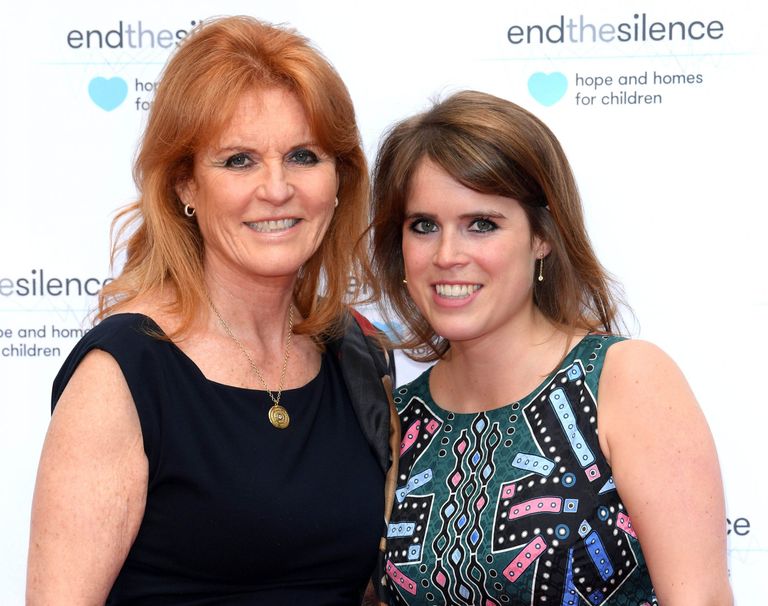 Princess Eugenie has praised her mother Sarah Ferguson, after the former royal made a big announcement on her Instagram account.
Sarah shared on Thursday that she was merging her own charity, Children in Crisis, with Street Child UK, a charity that works across Sierra Leone, Liberia, Nepal and Nigeria to help children improve their futures.
And it seems Eugenie couldn't be more proud of her mother following the announcement, taking to her own Instagram to share her excitement about the news.
28-year-old Eugenie wrote, 'My wonderful mother @sarahferguson15 has merged her charity @childrenincrisis with @streetchilduk .
'Together they will strive to provide children with education and ensure that every child has the chance to go to school and learn. So happy to see charities coming together for a common goal!'
The Duchess of York expanded on the plans in her social media, revealing that she hopes to help over 10,000 children.
She wrote, 'We have solutions and will be able to educate and help 10,000 children of the 25,000 all living in this poverty.
'I am merging my foundation @childrenincrisis with @streetchilduk. So onwards and upwards and GO @streetchilduk #janakpur #nepal #streetchild #childrenincrisis #children'.
Sarah and Eugenie's followers were full of praise following the announcement, saying the Duchess was doing 'great work'.
One said, 'Absolutely wonderful!! 😍', while another agreed, saying, 'great work 🙏🏻❤'
A third fan wrote, 'So much respect for you @sarahferguson15 ... you are an inspiration 💕', and another commented, 'Thank you for caring and making a difference @sarahferguson15'.
Sarah's sister Jane, whom the Duchess is thought to be very close to, even posted a comment on the message.
She sweetly said, 'Proud of my sister 💜'.
Ever since her divorce from Prince Andrew, Sarah Ferguson has continued to plough much of her efforts into charity work.
As well as her work with children, in the past she has supported various cancer charities, and become a global ambassador for Not For Sale, a charity focused on human slavery.