Princess Eugenie shares lovely news alongside newly uncovered royal photos
Very special...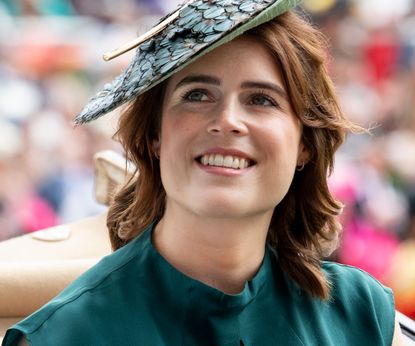 (Image credit: Getty)
Princess Eugenie took to social media last night to share some wonderful news with her followers.
The Queen's granddaughter shared a series of unseen photos on Instagram alongside a heartfelt caption detailing a very happy announcement.
Explaining that she had paid a visit to Australia back in 2009 to visit her Aunt, the Princess of York told of how a wildlife park that she had visited had been forced to close as a result of the recent bush fires in the nation.
Going on to reveal that the staff at the animal park had stayed and battled to save the establishment from the blaze, Eugenie explained that it had reopened last weekend.
'Mogo Wildlife Park reopened this past weekend after the devastating bushfires threatened the park and lives of the keepers and animals.
Chad Staples, the zoo's director, received a text "leave now to the east towards the beach and shelter in place", but he and his team chose instead to stay and fight the fire to save the park,' the royal wrote.
'I'm in awe of how human determination and drive can overcome such terrifying circumstances and I wanted to share this story of hope after what Australia has been through.'
With the message, Eugenie shared various images of herself spending time with the special animals at the park during her visit over ten years ago.
In one, she can be seen playing with a group of furry meerkats with a huge smile on her face, displaying her love for wildlife.
In the comment section, lots of fellow nature fanatics praised Princess Eugenie for highlighting the hard situation.
'You seem like such a lovely person ❤️ the fires have been devastating here,' one penned.
'Caring and compassion out of the greatest suffering and loss.💔❤️,' added another.
'Thank you for supporting the aussies ❤️,' chipped in a third.