New book reveals Prince William wrote an angry letter to the paparazzi to protect Kate's privacy
Just like his brother Harry, he's protective too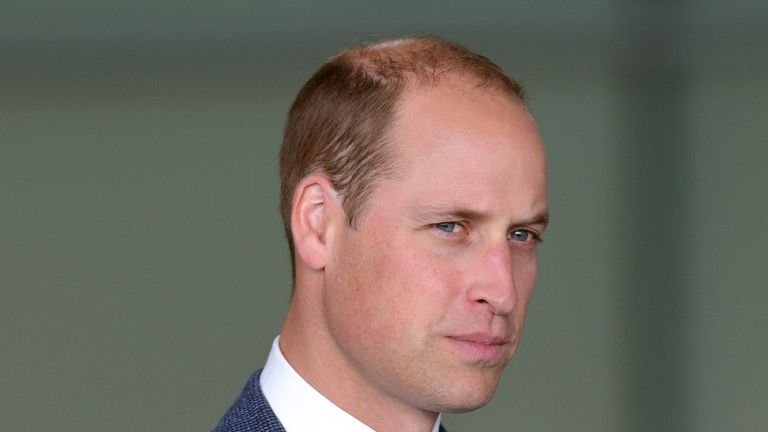 (Image credit: Max Mumby/Indigo/Getty Images)
By Sarah Finley
Prince Harry is set to talk about his mistrust of the British press in the couple's long-awaited Oprah interview next week. However, it's now been revealed that his brother, Prince William, also had to step in to protect Kate Middleton from the press when they first started dating.
• Royal author Marcia Moody described, in her book, how Prince William wrote an angry letter to a newspaper in 2005 in a bid to stop the paparazzi following Kate.
• Before the pair were married, and they were still dating, the press constantly followed Kate around London.
• In other Royal News – the Queen made this joke when a statue was unveiled of her in Australia.
In Kate: A Biography, royal author Marcia Moody revealed how William wrote a legal letter to UK newspapers after a particularly bad press invasion in 2005.
Ms. Moody writes in the book: "In October, [Kate] was photographed on a bus while going for a job interview.
"It was argued that there was no difference being photographed on a bus than from being photographed walking down the street or shopping with her mother, but the big difference this time was that Kate had been followed by the photographer all day.
"On instructions from William, who had discussed the matter with Kate and her father, a legal letter to newspaper editors was issued requesting that details of Kate's private life remain private."
The author went on to write how, because of his mother, William had never trusted the press and even researched, himself, around the laws and how to protect Kate.
More from Woman&Home:
In Meghan and Harry's upcoming interview with Oprah, Harry refers to the press invasion that the couple has had to endure. He also went on to say: "My biggest concern was history repeating itself," most likely in reference to Princess Diana's untimely death in 1997.