Prince William is 'proud' of the Queen and Prince Philip for sharing news of their covid-19 vaccinations
Proud grandson!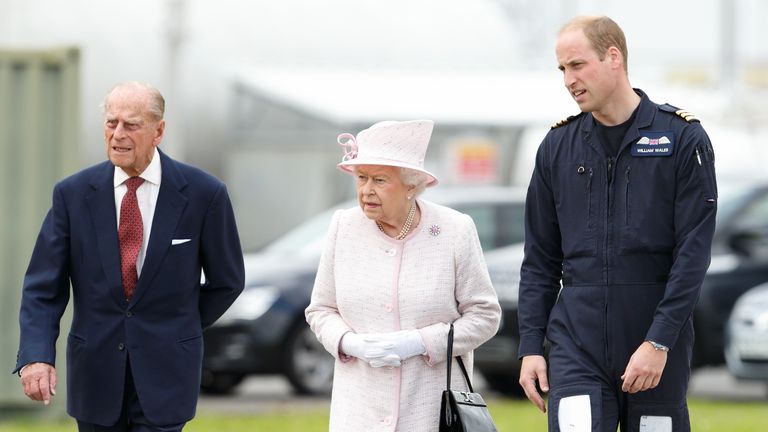 (Image credit: Getty)
Prince William is "proud" of his grandparents, her Majesty the Queen and The Duke of Edinburgh, for publicising news of their covid-19 vaccinations.
Prince William has confessed he is "proud" of his grandparents for not only getting the covid-19 vaccine, but for making news of it public.
The Duke of Cambridge made the sweet admission about the Queen and Prince Philip, who were vaccinated against covid-19 last week at Windsor Castle, during a video call paying thanks to all those involved in "Team Vaccine".
Prince William, 38, heard from staff and volunteers who have all been working tirelessly in the "biggest public health campaign" in decades, which has seen over 2.8 million people receive the jab already. 
After thanking them for playing their part, the Duke said, "My grandparents have had the vaccine and I'm really proud of them for that. 
"It's really important that everybody gets their vaccine."
Buckingham Palace's decision to make the news of the royal vaccinations public was an "incredibly unusual" move, according to royal experts, as the Palace consistently said it was a "private matter".
But, Sky News royal correspondent, Rhiannon Mills, said the bold move will now encourage other members of the public to trust in the vaccine. Something Prince William is also urging people to do. 
"The public service message that it sends out will no doubt delight those in Number 10 and the health service who want to promote that having the vaccine is safe," she said.
"The royals in the past have set a powerful example when it comes to medical breakthroughs. Queen Victoria used chloroform as an anaesthetic during childbirth, and Queen Elizabeth II broke protocol when she made it public that Prince Charles and Princess Anne had been given the polio vaccine in 1957.
"Today's announcement is a PR dream, the monarch and her husband showing they believe in the vaccine and it's the right thing to do; once again setting an example to the rest of the country as the Queen and her family have tried to do right throughout the pandemic."