Prince William haunted by question of 'what if' over Princess Diana after 'blistering' statement to BBC
Prince William condemned the BBC for the "deceit" Princess Diana fell victim to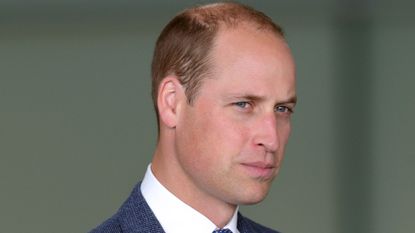 (Image credit: Photo by Max Mumby/Indigo/Getty Images)
Prince William shared a rare royal statement in response to the discovery that the BBC had covered up the "deceitful" practices used by journalist Martin Bashir during his work to land his iconic Panorama interview with Princess Diana.
Prince William shared an incredibly rare public statement yesterday, after it was uncovered that the BBC had "deceived" Princess Diana in order to land her iconic Panorama interview.
The Duke of Cambridge is said to be plagued by thoughts of "what if" following the sad discoveries of the Lord Dyson inquiry.
---
Now, a royal expert has predicted that Prince William is haunted by questions of "what if" after it was uncovered by the Lord Dyson inquiry that unethical measures played a part in Diana's most famous and telling public chat.
Speaking on Good Morning Britain, Vanity Fair Royal Correspondent Katie Nicholl claimed that William's speech was the most "blistering" backlash the BBC has ever faced from the monarchy, adding that William didn't "hold back" with his response.
Giving an insight into the tragic truths that have come to light and how they are likely to take a toll on Prince William, royal pro Katie said, "It must be incredibly hard reading that report.
"Because at the back of his mind surely is that terrible question of what if?
"What if it had been investigated 25 years, might the outcome have been different to what we are discussing today?
"For William and Harry that has to be very hard and seeing him deliver that statement outside Kensington Palace you could see that emotion."
In poignant statement, the Duke of Cambridge confessed he was "saddened" to hear that his mother, Princess Diana, had been failed by the BBC, after "lurid and false claims" that "fuelled her paranoia" were used to convince her to give the interview.
William also pointed out that the interview had had a huge impact on the state of his parents' relationship and the devastation he now faces wondering how things may have been different, if Princess Diana knew the full extent of what had happened while she was alive.
"The interview was a major contribution to making my parents' relationship worse and has since hurt countless others.
"It brings indescribable sadness to know that the BBC's failures contributed significantly to her fear, paranoia and isolation that I remember from those final years with her," he said.
"But what saddens me most, is that if the BBC had properly investigated the complaints and concerns first raised in 1995, my mother would have known that she had been deceived.
"She was failed not just by a rogue reporter, but by leaders at the BBC who looked the other way rather than asking the tough questions."