Prince Harry reveals the harrowing memory that comes to mind whenever he thinks of Princess Diana
Prince Harry has shared details of heartbreaking moments from his childhood with mother Princess Diana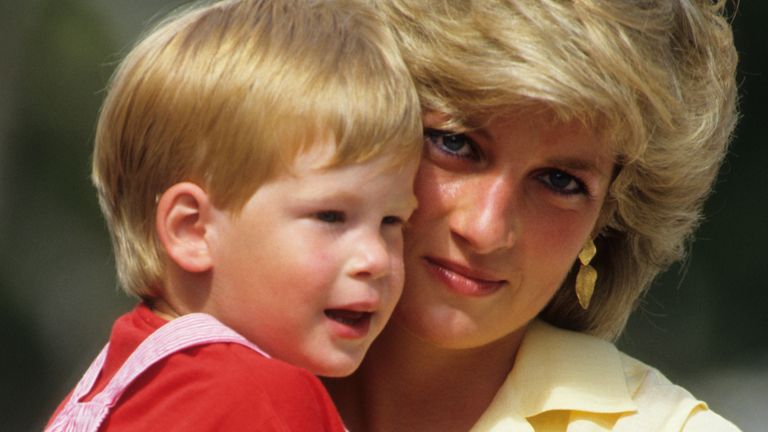 (Image credit: Photo by Georges De Keerle/Getty Images)
Prince Harry has shared details of the harrowing memories that come to mind when he thinks of his late mother, Princess Diana.
Prince Harry has opened up on his most harrowing memory of his mother, Princess Diana.
The Duke of Sussex came clean about the heartbreaking impact the loss of his mother and growing up in the spotlight of the monarchy had on him.
---
Speaking on his and Oprah Winfrey's new mental health series, The Me You Can't See, Harry gave some of the most honest insights he has ever shared, into how the death of his mother impacted him.
Opening up on some of the heartbreaking moments he recalls from his childhood, growing up in the royal spotlight alongside Princess Diana, brother Prince William and father Prince Charles, Harry admitted that one of the most prominent memories of his mother is a tough one to bare.
Remembering how photographers would chase Princess Diana while he and William were in the car, Harry admitted he felt a devastating sense of injustice in the years after Diana was killed in a car accident in Paris, in 1997.
Speaking to Oprah about the painful memory of Diana that still haunts him, Prince Harry said, "When I think about my mum the first thing that comes to mind is always the same one over and over again.
"Strapped in the car, seatbelt across with my brother in the car as well and my mother driving being chased by three, four, five mopeds with paparazzi on and then she was always unable to drive because of tears. There was no protection," he added, speaking of the vulnerability he felt for his mother.
"One of the feelings that comes up with me always is the helplessness. Being too young. Being a guy but too young to be able to help a woman, in this case your mother. And that happened every single day."
Harry also shared an honest recollection of walking behind Diana's coffin at her incredibly public funeral, during which hundreds of grieving royal fans lined the streets outside Buckingham Palace.
"For me, the thing I remember the most was the sound of the horses' hooves going along the pavement. Along the Mall, the Red Brick Road. By this point I was, both of us were in shock. It was like I was outside of my body and just walking along doing what was expected of me," Harry said.
"I was so angry with what happened to me and the fact there was no justice at all. I don't want to think about it because it's going to bring up the fact that I can't bring her back."