Prince Louis's new nursery school treats toddlers to Royal Museum trips and French lessons
Prince Louis's new nursery teaches children languages, science and mathematics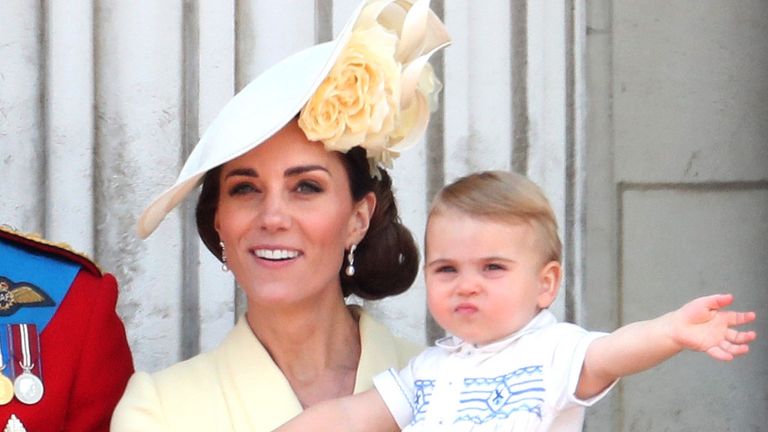 (Image credit: Chris Jackson/Getty Images)
By Emma Dooney
Prince Louis has been enrolled in an elite London nursery school, where he is almost guaranteed to receive a first-class early childhood education.
Prince Louis started nursery school this week, just days before his third birthday.
The young prince has been enrolled in Willcocks Nursery School, a fee-paying preschool with French lessons and Royal Museum trips.
Prince Louis has been enrolled in an elite London nursery school, where he will likely stay for the next two years.
Prince William and Kate Middleton shared the exciting milestone news with royal fans on Instagram this week in a celebratory post on their youngest child's 3rd birthday.
The adorable photo, which was taken by the Duchess of Cambridge herself, shows a smartly dressed Louis perched on a red children's bicycle and wearing a mini blue backpack. Smiling widely at the camera, the couple's thirdborn looks all set for his first day at Willcocks Nursery School, the fee-paying institution nestled in leafy South Kensington.
Founded in 1964, this uber-posh preschool boasts a strong reputation in both London and beyond for its outstanding standard of education. Its exceptional quality has earned it the loyalty of the Cambridges, who also sent their second child, Princess Charlotte to the nursery.
If you're wondering what makes Willcocks so special, let us explain.
The nursery, which costs a whopping £14,500 a year to attend, is far from your average preschool. With a team of staff that shares 75 years of experience, you can pretty much bet Prince Louis is in safe hands.
Children receive a combination of academic and social lessons during their enrollment, both of which aim to fully equip them for the next stage of their education. This commitment to creating well-rounded individuals was likely highly appealing for Prince William and Kate, whose offspring will grow up with the heavy responsibility of serving the British throne.
Willcocks is also focused on helping children meet their full potential. French lessons, mathematic classes, and poetry workshops are all on the curriculum, allowing pupils to identify and cultivate their talents at a young age.
It's not all hard work though. Children are encouraged to play and explore, with activities like jigsaws, drama and cooking all on the agenda. The school also arranges trips to nearby museums and parks, where the kids can build on their nursery learning.
Prince Louis's progress will also be monitored, to ensure he is getting the most out of his experience at the nursery. Teachers will track his developments in a portfolio, which will be shown to Prince William and Kate Middleton at staff meetings.
And it looks like there won't be any special treatment for the royal toddler, who will have to share his surroundings with 32 other children. Bad behavior is never tolerated, with consequences in place to deal with any naughty antics.
Emma is a news writer for woman&home and My Imperfect Life. She covers the Royal Family and the entertainment world, as well as the occasional health or lifestyle story. When she's not reporting on the British monarchy and A-list celebs, you can find her whipping up vegan treats and running the roads to cheesy '90s pop music...but not at the same time, obviously.