Prince Harry surprises with his response to missing Princess Charlotte's birth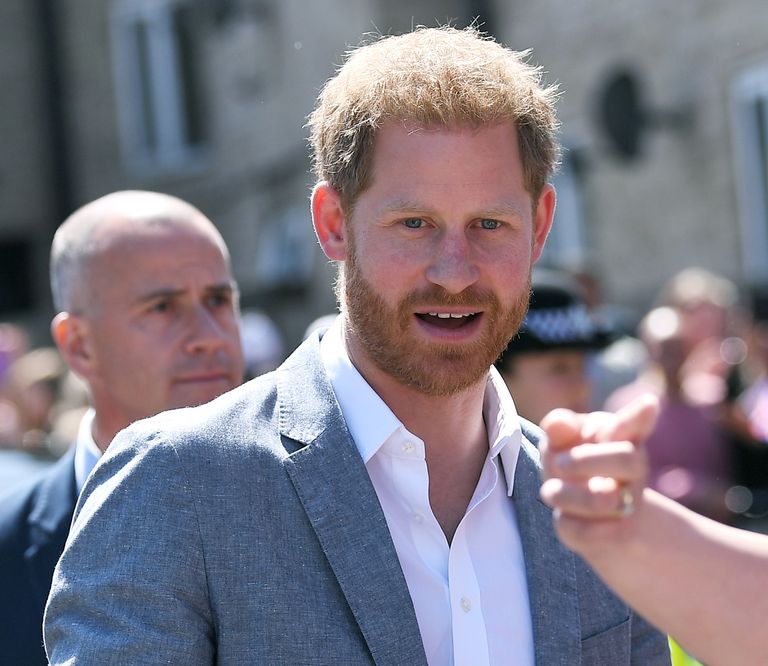 (Image credit: James Veysey/REX/Shutterstock)
By Amy Hunt
Prince Harry made a surprising confession when asked about missing the birth of his niece Princess Charlotte back in 2015.
Royal reporter for Sky News, Rhiannon Mills, revealed the first every conversation she had with the Duke, sharing that he was surprisingly candid and 'down to earth'.
During Sky's podcast, 'Behind the Royals', she admitted, "What was amazing about that conversation was how down to earth he was. How candid he was.
MORE:Royal fans notice big problem with Harry and Meghan's new home as doors to Frogmore estate open to visitors
"The fact that within that first conversation I said to him, 'Oh you were away for the birth of Princess Charlotte. Did you feel that you missed out on this big moment for your brother and sister in law?'"
And Prince Harry's open and honest response came as a shock to her, shining a light on how open the Duke is willing to be.
She explained, "And he turned around to me and said, 'Look when you've been in the Army and when you lost your mother at the age that I did, you toughen up.'
MORE:Meghan Markle and Prince Harry reportedly keen to take baby Archie to America
"And I just thought wow, that is quite something to be said in the very first conversation I had ever had with him. But it gave me an insight into the kind of man that he was, in that he will be very open."
The Duke of Sussex has continued to lead the way in open and honest conversations, making mental health a focus of his royal, philanthropic work.
Recently, he shared that he sought counselling some 20 years after the death of his mother Princess Diana - advising the general public to do the same, if they are struggling to cope with their emotions.
He said, "You need to know that part of being strong and tough is having the courage to seek help when you need it. You must not silently suffer.
"And, if I may speak personally, we are all in this together. Because asking for help was one of the best decisions that I ever made. You will be continually amazed at how life changes for the better."