Prince Charles leads tributes for Queen's Platinum Jubilee—calling his mother 'inspiring'
This weekend marks 70 years ago that she was given the most prestigious royal title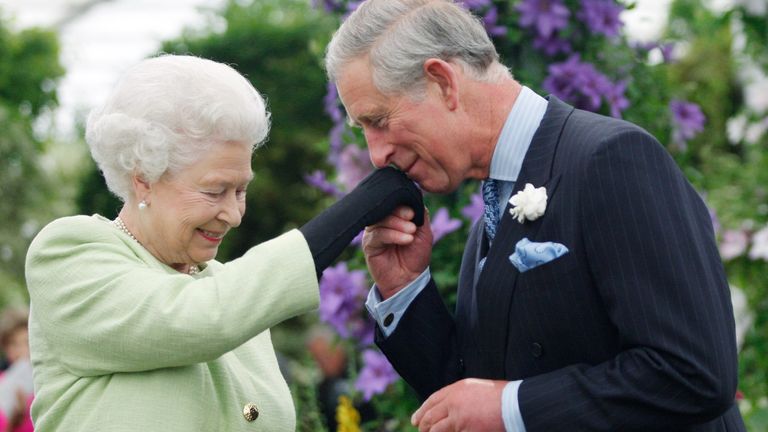 (Image credit: Sang Tan/WPA Pool/Getty Images)
Prince Charles has called his mother, The Queen, 'inspiring' as she celebrates her Platinum Jubilee this weekend.
Her Majesty is celebrating 70 years as Queen today—she is the only royal to have reached a Platinum Jubilee
Prince Charles congratulated his mother, while also mentioning his wife Camilla
---
Congratulating his mother's commitment to the royal family, and to the country, her eldest son Prince Charles led tributes to the Queen today.
In a statement, The Duke of Cornwall said, "On this historic day, my wife and I join you all in congratulating Her Majesty The Queen on the remarkable achievement of serving this nation, the Realms and Commonwealth for seventy year."
The heir to the throne also added, "The Queen's devotion to the welfare of all her people inspires still greater admiration with each passing year."
Yesterday, on the eve of her Jubilee celebrations, the Queen said Duchess Camilla will be Queen when Prince Charles is crowned. In doing so, the monarch gave her blessing, in case she steps down as Queen, for the Duchess of Cornwall to be known as Queen Consort.
The Queen, who started her celebrations on Saturday, said in her speech, "And when, in the fullness of time, my son Charles becomes King, I know you will give him and his wife Camilla the same support that you have given me; and it is my sincere wish that, when that time comes, Camilla will be known as Queen Consort as she continues her own loyal service."
Mentioning this honor in his speech Prince Charles also said, "We are deeply conscious of the honor represented by my mother's wish.
"As we have sought together to serve and support Her Majesty and the people of our communities, my darling wife has been my own steadfast support throughout."
Other noticeable figures congratulated the Queen, including the UK's Prime Minister Boris Johnson, who said on Twitter, "I pay tribute to her many years of service and look forward to coming together as a country to celebrate her historic reign in the summer."
Even ex-GMB presenter Piers Morgan congratulated the Queen, with a message on Instagram which said, "What a magnificent rock of wise, calm, strong & empathetic leadership she has been for this country through good times and bad. Thank you, Your Majesty."
Sarah is a freelance writer - writing across titles including Woman & Home, Fit & Well, Tech Radar and the BBC. Covering a variety of subjects, including the royals, celebrities and trends in beauty, fashion and wellness - her biggest passions are travel and fitness. She can normally be found trying out the latest fitness class or on a plane to an exotic destination (pandemic allowing) - or writing about either of them.