Prince Andrew made an awkward mistake when wishing daughter Princess Beatrice a happy birthday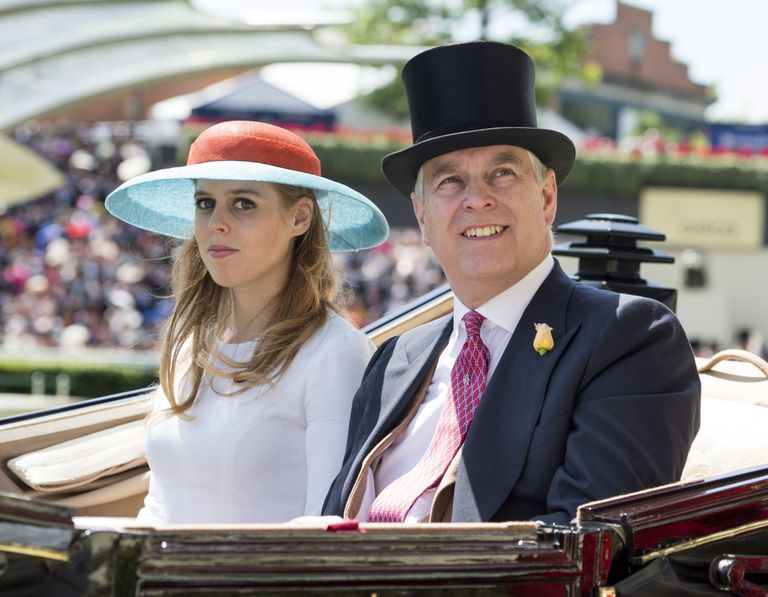 Princess Beatrice celebrated her 31st birthday yesterday
But The Duke of York made a surprising error when celebrating the special day
This follows royal newsthat Sarah Ferguson will be working with Pegasus Group Holdings
When sharing a series of images on Prince Andrew's official Twitter page, the dad mistakenly posted some featuring her younger sister Princess Eugenie by mistake.
The series of images featured Prince Andrew and Princess Eugenie making their entrance at St George's chapel, alongside another photo from a different royal engagement.
Thankfully, Prince Andrew (or probably his team) soon spotted the error, replacing images of Princess Eugenie with Princess Beatrice as intended.
MORE: Sarah Ferguson makes exciting announcement ahead of Princess Beatrice's birthday
The tweet read: "Happy Birthday Princess Beatrice. Thank you everyone for the lovely birthday wishes!#HappyBirthdayHRH @yorkiebea".
Beatrice's younger sister Princess Eugenie also shared a lovely birthday message for her sister, on her Instagram account that she frequently updates.
In her caption, the Princess wrote: "You have been bossing it since before I was born and continue to be the most wonderful person, friend and big sister... Happy Birthday to you Beabea!! Xx 😘 🎉🎊🥳"
The post featured some sweet throwback photos of the two Princesses, alongside mum Sarah Ferguson, who had also shared a lovely birthday post for her daughter.
Sarah's post read: "Happy Birthday dearest Beatrice 🥳🥳 xx", alongside some sweet throwback photos of the family.
MORE:M&S launch new version of Duchess of Cambridge's engagement ring
Royal fans were delighted by these series of throwback photos, leaving lots of well wishes for the Princess and praising Sarah.
"HRH Princess Bea looks just like her mum, happy birthday darling" One user wrote.
Another said: "Happy birthday Princess Beartrice and what a wonderful testimony to your amazing mother @sarahferguson15 ❤️"
We hope Princess Beatrice had a lovely birthday!