Sarah Ferguson makes exciting announcement ahead of Princess Beatrice's birthday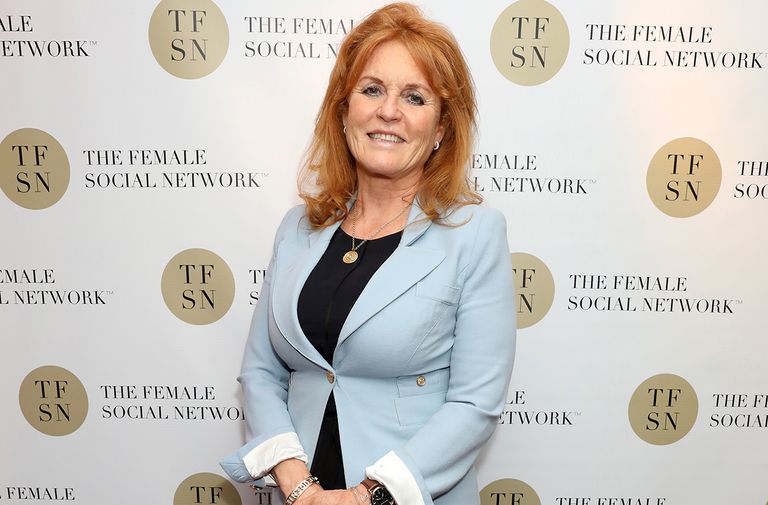 (Image credit: Getty)
Sarah Ferguson was 'delighted' to make an exciting announcement earlier this week.
Duchess of York reveals she is now ambassador for Pegasus Group Holdings
The two will be working together to provide solar power to African regions
The royal news comes just hours before the duchess posted a sweet tribute to Princess Beatrice
The Duchess of York, who is mum to Princess Beatrice and Princess Eugenie, took to her Instagram page yesterday to share some exciting news with her 234k followers.
Duchess Sarah announced that she is now an ambassador for Pegasus Group Holdings, who are working towards taking over special solar power units to Africa, where the royal works with her charity Street Child UK.
'Delighted to be an ambassador for Pegasus Group Holdings,' she announced, alongside a series of snaps of her beaming while she spent time with workers from the company.
'The HIVE is a 340 megawatt solar micro-grid facility powering a de-centralized hyperscale data center all self contained on site. It will run about 165,000 servers, all on solar power generated from within the facility. Completely self contained and off the grid.
'As a Philanthrepreneur from the heart... I hope to take these mobile solar units to Africa with @streetchilduk @onfoot96@tonyrobbins #arizona #PGH#plusminuspower'.
Royal fans rushed to congratulate Sarah on her charitable efforts, with comments including: 'Great work, Duchess! Always striving to give a helping hand and make the world a better place! 👏🏻👏🏻👏🏻', 'I love how selfless you are & how you continue to give back to the world. You'll always be Duchess Sarah to me! And I'm so proud of your beautiful girls!' and 'So cool! 🙌✨We can all do our bit to make the world a better place'.
More: Royal fans congratulate Fergie after she reveals very exciting news
The social media post came just hours before the mum-of-two, who was married to the Queen's son Prince Andrew between 1986 and 1996, took to her Instagram page to wish her eldest daughter, Princess Beatrice, a happy 31st birthday.
Uploading a series of adorable snaps of the sweet family, including pictures with Prince Andrew and the couple's younger daughter Princess Eugenie, the duchess wrote: 'Happy Birthday dearest Beatrice xx'.
The adorable post raked up nearly 11,000 likes in only a couple of hours and recived hundreds of comments from royal fans sending their birthday wishes.