Meghan's first official royal patronages announced reflecting issues close to her heart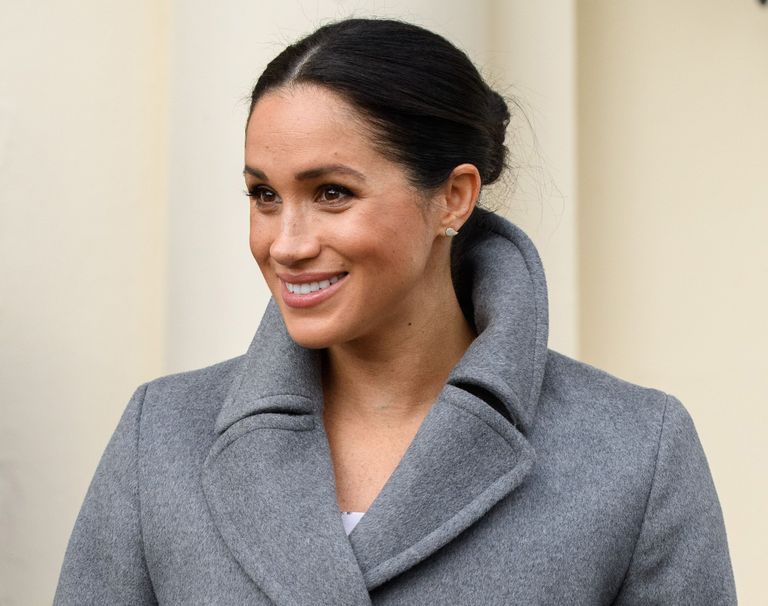 (Image credit: Tim Rooke/REX/Shutterstock)
By Amy Hunt
Meghan, Duchess of Sussex, has been a part of the royal family for almost nine months now, and so it seems she's ready to begin her own royal projects with gusto.
And as 2019 begins, her very first royal Patronages have been officially announced by Kensington Palace.
This morning, the palace confirmed four new patronages for the Duchess of Sussex which 'reflect the causes and issues with which she has long been associated'.
The new patronages focus on the arts, access to education, support for women, and animal welfare.
It was first revealed that Meghan will be the new Patron of the National Theatre. But this won't be news to many, as yesterday, royal reporter Hannah Furness noticed that the National Theatre had accidently posted about Meghan being their new royal patron a day early.
Meghan isn't the first royal patron of the National Theatre though. The Queen, who has been patron of the publicly-funded arts venue for 33 years, has handed the role down to the Duchess as a show of support.
And of course, it's a logical first role for Meghan, who of course made her name as an actress of the US legal drama Suits before meeting Prince Harry. The Duchess also studied at Northwestern University when she was younger, obtaining a bachelors degree in theatre, alongside international relations.
The Queen has also given her new granddaughter-in-law another of her long-held patronages; the Association of Commonwealth Universities.
This one has likely not come as a surprise to royal fans either, as Meghan visited the London HQ just a few months ago, to leanr more about the work they do in helping people to access higher education across all 53 Commonwealth countries.
The Duchess of Sussex has also become patron of Smart Works, a charity that endeavours to help women regains the skills, tools and confidence they need to succeed at job interviews and gain employment again.
To mark the announcement, Kensington Palace also revealed that Meghan will be visiting the charity today (Thursday 10th January).
And finally, the royal has also become the new royal advocate for animal charity Mayhew, which works to protect, rescue and look after vulnerable animals.
It's a logical move for the Duchess, who has long been vocal about her support for animals, and has also adopted two rescue dogs of her own in the past.
Meghan's new royal patronages are the result of months of behind-the-scenes research for the Duchess and her team of palace aides, as she's been attempting to work out which causes she wants to plough her time in to.
It's reported that the Duchess of Sussex plans to work right up until her spring due date, before taking maternity leave.
We can't wait to hear more...