The surprising reason Meghan Markle chose to narrate Disney documentary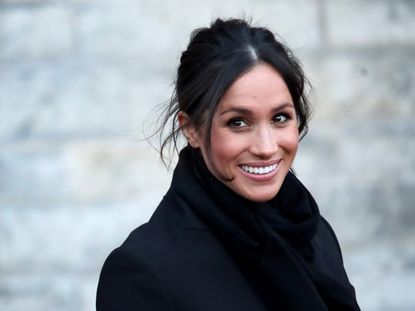 Meghan Markle is narrating Disney's 'Elephant' - but why did she choose it as her first post-royal project?
While it's no secret that Meghan wants to return to her acting roots amid their separation from the Royal Family, the real reason she chose this first project is quite surprising.
Why did Meghan Markle choose to narrate Disney's Elephant?
She was inspired to narrate the documentary because she was 'intrigued by the female empowerment' of the animals, according to filmmakers.
Elephant filmmaker Vanessa Berlowitz told People that Meghan was inspired after learning about the role of female elephants in a herd during her visit to Botswana with Prince Harry back in 2017.
The family of elephants in the documentary begin their journey in Botswana, before travelling across the Kalahari Desert in search of water.
So it's no wonder the documentary is close to Meghan's heart.
Vanessa Berlowitz said, 'She was absolutely intrigued by the elephants and transfixed, especially by the female empowerment side.
'How important the matriarchs are to the story, it really is all about female leadership.
It's a different form of power - it's about consensual leadership.
'It's also very inclusive, as well - very contemporary.'
She added, 'She was absolutely fascinated by that.'
Meghan recorded her narration last October in London's Pinewood Studios.
The news comes after Meghan and Harry's final out of office message was revealed.
The message reads, 'Many thanks for your email. The office for the Duke and Duchess of Sussex has now closed.'
Robyn is a celebrity and entertainment journalist and editor with over eight years experience in the industry. As well as contributing regular to woman&home, she also often writes for Woman, Woman's Own, Woman's Weekly and The Sun.