The Duchess of Cambridge's stylist has received this special honour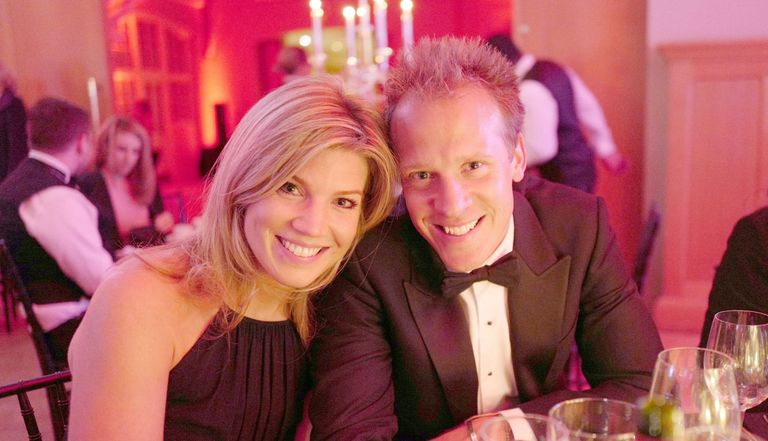 Natasha Archer has just received a special honour from the Duke of Cambridge.
Natasha has worked with the royal family for over a decade, as the Duchess of Cambridge's personal stylist. On Thursday, she attended Buckingham Palace and was made a Member of the Royal Victorian Order in a special ceremony.
These awards are the Queen's gift, given to those who have served the monarch or other members of royal family in a senior capacity. Because of Natasha's long service, it was time for her to receive this prestigious award.
She started working in the royal household in 2007, and has been a close aide to the Duchess ever since. She became style advisor to Kate in 2014.
Following the ceremony, Natasha's husband, royal photographer Chris Jackson, shared some lovely photos of her with the caption: 'Could not be more proud of this one – forcing her to wear it through lunch! #MVO'
He even posted a photo of Natasha in a restaurant with their baby boy, and she was still wearing the badge as promised! The pair is expecting their second child together, with Natasha now on maternity leave from her role at Kensington Palace.
MORE:Prince William and Catherine pay secret visit to see Meghan at Frogmore Cottage
It's been a fantastic few days for Chris and Natasha, as they celebrated their second wedding anniversary together too. Judging by Chris' Instagram, the two had a lovely weekend away celebrating. He even shared a photo of Natasha on their wedding day, who looked radiant in her dress as she posed in front of a professional backdrop.
Chris' feed is also full of royal photographs, and is definitely worth a follow!
Huge congratulations to Natasha for this well-deserved achievement. The Duchess of Cambridge is known for her classy looks, which is a testament to her hard work. It can't be easy dressing a member of the royal family, but Natasha's work hasn't gone unnoticed.