James Middleton shows off the Duchess of Cambridge's gorgeous childhood home in very rare video
Take a peak inside the Middleton's gorgeous country home 😍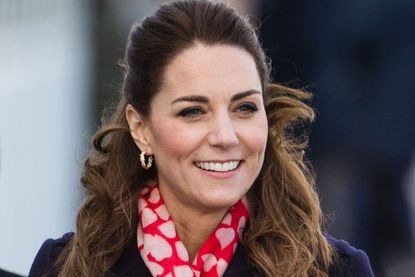 (Image credit: Getty)
The Duchess of Cambridge's brother, James Middleton, is currently spending lockdown with his fiancée Alizee Thevenet and his parents Carole and Michael Middleton.
The foursome are living in the Middleton family home, where Duchess Catherine and her siblings James and Pippa grew up.
Dog lover James shared a glimpse of the gorgeous country abode in West Berkshire, when he took to social media to document a big moment.
In a video, shared on James' Instagram, the future Queen consort's brother can be seen shaving off his signature facial hair.
"Seeing Alizee and I were due to get married this month, she's never seen me without a beard," he explained.
"I thought it was about time I showed her what was behind it," James added, before taking an electric razor to his face, leaving it whisker-free.
'It's been 7 years since I last shaved,' he captioned the upload.
After unveiling his newly smoothed skin, James filmed as he surprised his future wife and parents with the result.
Carole, Michael and Alizee can be seen sat out in the golden hour sun, around a wooden table in the garden.
In the background, the family's beautiful red brick home with pretty white paned windows is clearly visible – and looks totally dreamy.
Plenty of flowers, plants and greenery decorate the back garden and open French doors allowed a look inside of the house.
The rare clip shows bunting sweetly hanging on the wall and family photos on display, as well as what looks like a guest house.