The Duke and Duchess of Cambridge undertook a secret royal engagement during Trump's UK visit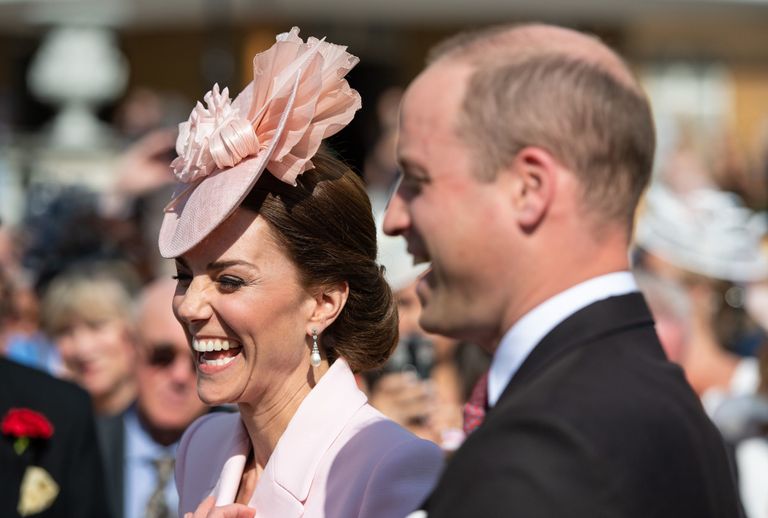 By Amy Hunt
Despite the glitz and glamour of the lavish state banquet at Buckingham Palace in honour of Donald Trump, the Duke and Duchess of Cambridge were hard at work the next morning.
Catherine and William had a secret engagement to carry out in the middle of Trump's visit.
According to the Court Circular, the couple, as joint patrons of The Royal Foundation of The Duke and Duchess of Cambridge and The Duke and Duchess of Sussex, met Sir Keith Mills and Ms Lorraine Heggessey.
Sir Mills is the chairman of The Royal Foundation as well as Prince Harry's Invictus Games Foundation, while Ms Heggessey is the CEO of the Foundation.
MORE:The Duchess of Cornwall has just received a surprising new title
The meetings are usually private affairs, as the key players discuss upcoming events and projects.
In fact, royal couples the Sussexes and the Cambridge's often carry out engagement like this in private, as it's understood that there is no need for media attention to be given to essential work meetings.
Of course, just hours before the meeting Catherine, 37, was seen looking fabulous in her go-to designer Alexander McQueen dress at the white-tie state dinner.
She also debuted her new sash and star of the Dame Grand Cross of the Royal Victorian Order – an honour she was given from the Queen in April on the day of her and Prince William's eighth wedding anniversary.
Prince Harry however was nowhere to be seen at the banquet. It is thought he decided to avoid the bash, attended by 168 VIP guests. But he did attend a Buckingham Palace reception earlier in the week, alongside the President.
MORE:This is the one demand Prince Harry makes at hotels
Donald Trump was in the UK for a three-day visit with some of his family, to commemorate 75 years since D-Day.
The visit culminated in the opulent dinner, which included Windsor lamb, steamed halibut, watercress mousse.
The wine list was equally fancy – some of the bottles on offer were Windsor Great Park 2014, English Quality Sparkling Wine, Domaine Duc de Magenta, and Churchill's 1985 Vintage Port, with more than 1,000 glasses used.
It certainly sounds like a party we'd love to attend!
Words by: Hayley Coyle