The Duchess of Cornwall has just received a surprising new title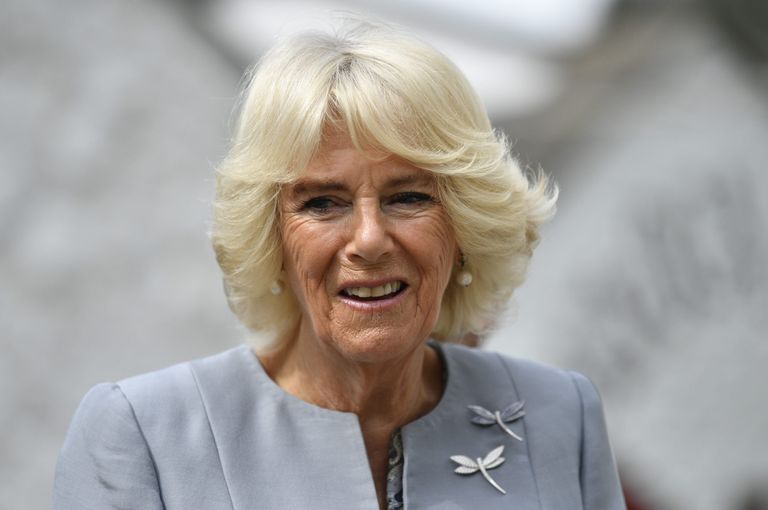 Camilla, Duchess of Cornwall, has just received an unusual new title, to go alongside the royal ones she already holds.
The Duchess has just been announced as the 'Godmother' of Saga's new cruise ship, 'Spirit of Discovery'.
There will be a naming ceremony at the Port of Dover on Friday July 5th, where Camilla will be given a tour of the ship. It will be embarking on cruises following the ceremony, visiting places in Europe.
Travellers will be able to book all-inclusive journeys from January next year, which is a great excuse to take an early holiday.
MORE: TheDuchess of Cornwall just did the sweetest thing for one of her biggest fans
Lance Batchelor, CEO of Saga, said "I am delighted that The Duchess of Cornwall has agreed to be Godmother of the Spirit of Discovery.
"The launch of our new ship is a key moment in both the history and future of Saga.
"Carrying fewer than 1,000 passengers, she is a boutique ship that offers our customers and members the highest standards of accommodation, furnishings, cuisine and entertainment."
The Duchess of Cornwall is also patron of Saga's first national charity The Silver Line. It's a helpline for older people who may be struggling with loneliness or in need of advice. The service is for people aged 55 and over.
It's open 24 hours a day, with the charity promising to offer regular calls and link callers to local groups and services that may be able to help them.
CEO of Silver Lines Sophie Andrews said "Our team is absolutely delighted to see this coming together of our Patron and our charity partner, Saga.
"The Silver Line helpline receives more than 10,500 calls every week from vulnerable and isolated older people, many of whom have nowhere else to turn which demonstrates the depth of loneliness felt by huge numbers of the UK's older population."
MORE: Duchess Camilla reveals the one thing she and Prince Charles disagree on
In 2003, the Duchess named Cunard's Queen Victoria in Southampton, with around 7,000 guests visiting the ship during its four-day stay in the port.
Regarding the ship's regal name, Carol Marlow, President and Managing Director of Cunard said "Every one of our Cunard Queens has been named by a member of the Royal Family and we are therefore delighted that Queen Victoria will follow in that tradition."