Royal fans are loving the Duchess of Cambridge's beautiful tribute to Princess Diana during Pakistan royal tour
How sweet!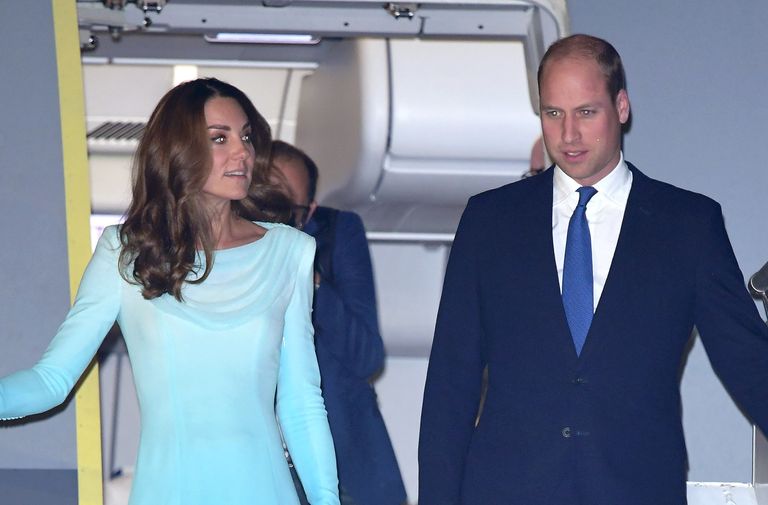 (Image credit: WireImage)
The Duchess of Cambridge is currently on a royal tour of Pakistan with the Duke, and royal fans are loving the special tribute she paid to the late Princess Diana.
The royal duo started a four day visit to Pakistan on Monday, in what has been branded by the Palace as the 'most complex' tour to date for the Cambridges.
During the first day of the tour, Duchess Catherine seemed to pay tribute to Princess Diana, wearing a similar outfit to what she wore during a visit to the country back in 1996.
The Duke and Duchess of Cambridge arrived in Pakistan in style, as they stepped out of the plane looking flawless as usual.
All eyes were on the Duchess however, who looked stunning in a turquoise dress and trousers – the traditional combination, also known as shalwar kameez.
According to royal correspondent Emily Andrews, the Duchess' outfit was designed by one of Diana's favourite designers Catherine Walker.
Many royal fans spotted that the outfit seemed to channel a similar look worn by Princess Diana while visiting the country in 1991.
READ MORE: Kensington Palace reveals Duke and Duchess of Cambridge's Pakistan royal tour details are being kept secret over security concerns
One said, 'Princess Kate keeping Princess Diana alive. Kate is such an perfect royal lady who knows to keep memories alive.'
Another wrote, 'DOC you look amazing!!! Lovely outfit it resembles princess Diana so much!!!'
A third added, 'I can see Princess Diana picture in William and Kate Middleton. Beautiful couple.'
During the second day of the tour, Duchess Catherine also seemed to be channelling her late mother-in-law's style as she wore a green shalwar kameez to meet the Prime Minister of Pakistan and Princess Diana's personal friend, Imran Khan.
Princess Diana visited the country three times – 1991, 1996 and 1997, just three months before she sadly passed away in a tragic car crash.