Duchess of Cornwall given a very special honour by the Queen on Christmas Day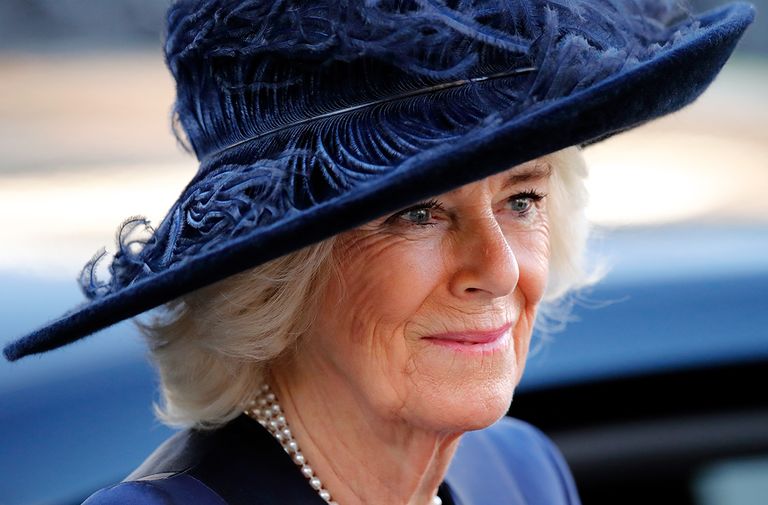 (Image credit: Getty Images)
The Duchess of Cornwall has been given a very special honour on Christmas Day by the Queen, as she was invited to travel to church with her.
The Duchess of Cornwall has been part of the royal family since marriying Prince Charles in 2005, but this year she's been given the privilege of travelling to church on Christmas Day alongside her mother-in-law, the Queen.
The Queen is usually accompanied by her husband, but this year he was absent as he spent the last few days in a London hospital.
He also missed the service last year, but it was the Duke of York who accompanied with his mother to church. However, he has since stepped back from his royal duties due to his controversial connection to Jeffrey Epstein.
According to Royal Central, the decision to invite Duchess Camilla instead of travelling by car alone, shows 'the high regard Her Majesty has for her daughter-in-law'.
The royals were joined by the Duke and Duchess of Cambridge and their two eldest children for the first time, Prince George and Princess Charlotte.
While absent for Christmas service, Prince Philip is thought to be back in Norfolk after leaving hospital yesterday.
Speaking about how his dad was doing on Monday, while visiting flood-hit communities in South Yorkshire, Prince Charles said, "When you get to that age things don't work so well."
His hospital visit was first announced on Friday, when Buckingham Palace issued a statement that read, 'The Duke of Edinburgh travelled from Norfolk this morning to the King Edward VII Hospital in London for observation and treatment in relation to a pre-existing condition. 'The admission is a precautionary measure, on the advice of His Royal Highness' Doctor.'