Did the Duchess of Cambridge just reply to a tweet?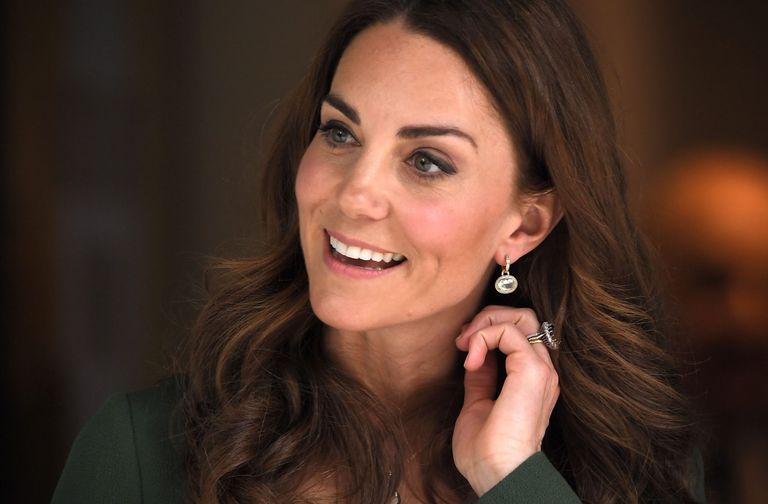 Twitter users have been left confused by a recent tweet from the official Kensington Palace account.
The tweet in question was in response to England's Women's Football team, Lionesses. The squad had released a promotional video with the caption #BeReady and a date, teasing fans about an upcoming event.
Amongst the responses was an interesting tweet from Kensington Palace, which was simply the eyes emoji and nothing else. This playful response caused many to speculate who was behind it, and if either the Duke or Duchess of Cambridge was a big fan of the Lionesses.
The tweet didn't go unnoticed, with the mystery response receiving 72 retweets and 832 likes. That's a lot of attention for one emoji, and for good reason!
Comments flooded in, with some users sure of who was behind the tweet, and if it was really a member of the family. It's rare to see a response from the Duke or Duchess, as a team, who deliver important updates to its 1.74 million followers, usually manages their official account.
One user replied to the tweet with a curious observation: 'Is this the first time KP just did a emoji tweet?'
Another joked that it wasn't the Duke or Duchess at all, but 4-year-old Princess Charlotte: 'Is KP going rouge or is this a message from little Charlotte???!'
And of course, someone tweeted what we were all thinking: 'I don't know what is going on, but I'm super curious'
The Duke of Cambridge appeared in a video a few hours later, announcing what the big news was. The tweet read as follows:
It gives me great pleasure to announce that our @Lionesses' defensive rock and captain @StephHoughton2 will be on the plane to France for the Women's World Cup. Steph - congratulations. I know you and the team will do the nation proud. Good luck! #BeReady #Lionesses
Now the big news is out there, it's possible that either Prince William or the Duchess of Cambridge were behind the response to the Lioness' account. Though William announced the news, it is possible that Kate could have been showing her support for the women's team.
Who do you think was behind it?