The Duchess of Cambridge shares touching story about why they got their dog Lupo
The Duchess of Cambridge revealed the heart-wrenching reason for getting him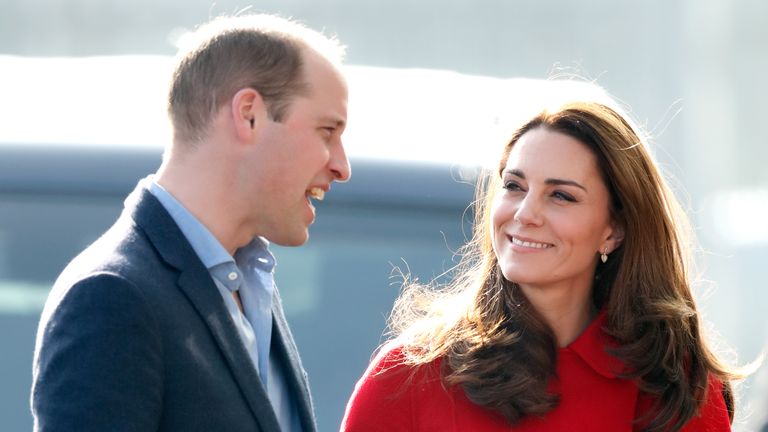 (Image credit: Getty Images)
By Amy Hunt
During a party hosted by Prince William and Catherine, it was revealed why the couple first got their beautiful dog, Lupo, and it's a lovely story!
Catherine told guests the main reason for Lupo being welcomed into the family was as a means of support while Prince William was away in the Falkland Islands.
This came to light at the Duke and Duchess of Cambridge's Christmas party at Kensington Palace.
The party brought military families whose relatives will be away from home over the Christmas period, together.
Natalie Bressani, who was a guest at the party, told the People, "When Prince William was away in the Falkland Islands he went for dinner with some good friends of ours in the Air Force and he was saying how difficult it was for Kate because he was leaving for six weeks.
"It was when they'd just got the spaniel to help her with the time apart. She appreciates what wives and families go through."
Catherine gave a short speech at the event and touched on the difficulties military families face, particularly during the festive period when they are forced to spend Christmas apart.
The Duchess of Cambridge felt compassion for the families as she spoke of the time Prince William spent in the Royal Air Force as a helicopter pilot, "As someone whose husband has served, I know how hard it feels when a loved one leaves home to do the job they've trained for."
Catherine continued to share her own experience, "When William served in the Falklands or went search and rescue, I remember how it felt.
"But I can't imagine how it feels when your loved ones are away on active service over Christmas or at those special family moments. The absence of people you love must be especially hard at this time of year."
A tragic announcement 
The Duke and Duchess of Cambridge and their children will be feeling the pain of another absence this Christmas. They have recently announced the sad news that Lupo has now passed away. 
Having been a part of the family since 2012, he was a close companion of the royal couple's children, Prince George, Princess Charlotte and Prince Louis.  
Taking to Instagram to share the news, the Duke and Duchess spoke of how Lupo was "at the heart" of their family.
The couple then added that they "will miss him so much". After nine years spent by their side, it's unsurprising that this loss is devastating. However Lupo is sure to retain a special place in their hearts throughout the years to come.