Camilla Tominey warns Prince Harry that his mental health advocacy may be 'counterintuitive'
Royal expert Camilla Tominey has warned Prince Harry that his approach to mental health advocacy may harm his overall message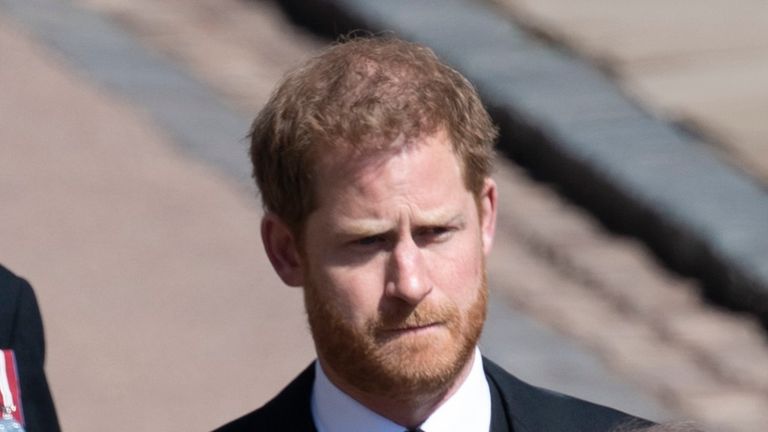 (Image credit: Mark Cuthbert-Pool/UK Press via Getty Images)
Camilla Tominey has sparked debate after criticizing Prince Harry for 'making so much noise' about his recent mental health advocacy projects.
Camilla Tominey has criticized Prince Harry for his recent mental health advocacy, warning that he will 'oversaturate' the market by focusing so heavily on it.
The royal expert's comments were challenged by Philip Schofield, who defended Prince Harry's right to speak about his personal experiences.
---
Camilla Tominey has criticized Prince Harry's recent mental health advocacy projects, warning that the decision to speak so openly on the matter may backfire on him.
Speaking on ITV's This Morning, the royal expert gave a damning assessment of the Duke of Sussex's latest campaign to raise awareness of mental illness around the world.
Prince Harry has been unapologetically vocal about the issue over the past few months, even teaming up with Oprah Winfrey to produce The Me You Can't See, a multi-part documentary on mental health. He also accused his father, Prince Charles, of passing 'genetic trauma' onto him in a recent interview on the Armchair Expert podcast. The candid claims haven't landed well with some royal fans, who feel his statements might be offensive to the Queen and the Duke of Edinburgh.
"I think you can talk about your own mental health, but then you have to be aware of the consequences on other people's," said Camilla. The Telegraph editor went on to condemn the timing of his advocacy, adding, "We've had a situation where the Queen's just buried her husband, the father of Prince Charles, and then his son is over, across the Atlantic, having a go about the way he's been brought up."
This Morning host Philip Schofield offered a different perspective, praising Prince Harry's interview on the Armchair Expert podcast as 'eloquent'. He also defended the duke's decision to speak about the Royal Family, arguing, "You can't talk about mental health without talking about your background."
"You know, if you talk about something too much people will go, 'I've had it up to here with this' and they stop listening," Camilla countered.
"You've got to be quite selective in what you're saying. If you overdo it and you kind of oversaturate the market then people do switch off."
She went on to suggest that Prince Harry's all-in approach may ultimately be 'counterintuitive', warning that he could end up 'losing sympathy rather than garnering it for the topic that's really important to you.'
Emma is a news writer for woman&home and My Imperfect Life. She covers the Royal Family and the entertainment world, as well as the occasional health or lifestyle story. When she's not reporting on the British monarchy and A-list celebs, you can find her whipping up vegan treats and running the roads to cheesy '90s pop music...but not at the same time, obviously.