Who wrote the Life After Life book and how similar is the time-hopping BBC drama to this historical novel?
The Life After Life book gripped our imaginations with the many lives and deaths of Ursula Todd and now it's been brought to life on screen...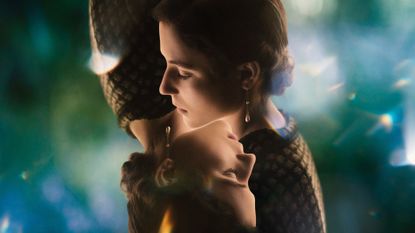 (Image credit: BBC)
The Life After Life book presents the intriguing premise of infinite second chances and now the BBC adaptation is bringing the astonishing world of Ursula Todd to a whole new audience.
Fans of the best time-slip novels might well have found themselves drawn in by the rather unusual storyline of Life After Life. Following Ursula Todd from the point of her birth several times over, this is one heroine who constantly gets a do-over. Whilst Ursula frequently dies throughout the novel, the clock of her life is simply re-set as she is reborn to take a slightly different path. Now this brilliant book is being brought to life on screen in the BBC's dramatic adaptation of this time-jumping tale.
If you love the level of detail of the best period dramas and the emotional moments of The Last Kingdom, then this 20th century-set series could be the perfect springtime watch.
But who wrote the Life After Life book, how similar is it to the book and is there a sequel? We reveal what you need to know about the novel that inspired this unique BBC drama…
Who wrote the Life After Life book?
The Life After Life book was written by Kate Atkinson and though it might seem likely only yesterday that the story of Ursula Todd was shared with the world, it was published back in 2013. Kate is the acclaimed author of twelve books, many of which have won prizes or been adapted for television, with her bestselling Jackson Brodie novels being developed into the BBC's gripping Case Histories series starring Jason Isaacs.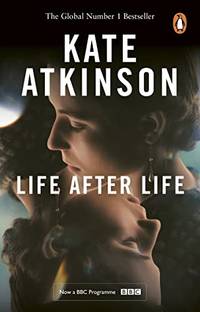 Life After Life by Kate Atkinson, £5.99, Amazon
It's the 20th century and Ursula Todd is born with the extraordinary power of being able to re-live moments over and over again. There's no need to wonder "what if?" for her, as she has infinite chances to get things right. But with the world as she knows it changing in terrifying ways, can she save it from it's fate?
How similar is the Life After Life book to the BBC drama?
*Warning: spoilers for the Life After Life ending ahead*
As with so many of the best book-to-TV and best book-to-movie adaptations, fans of the original Life After Life book will no doubt be wondering just how closely the new BBC drama is to Kate Atkinson's original story. But unlike the rather major matter of who dies in Death on the Nile which is massively different to Agatha Christie's book, or the Pieces of Her ending which also strays in many ways, Life After Life is generally faithful to Kate's plotline, at least in the major plot-points.
Both the Life After Life book and show focus on death-defying protagonist Ursula Todd, who's born with the uncanny (and often unnerving) ability to return from the dead.
Whilst other people might wonder, "What if?", in their own lives, Ursula has the opportunity to re-live moments again, preventing not only her own deaths as they've occurred before, but also saving those she loves. This plays out just the same in Kate Atkinson's Life After Life book and the BBC show, which both take Ursula's story through both World Wars.
From the very first episode of Life After Life, Ursula's many deaths parallel those that occur in Kate's novel, from her initial stillbirth, to drowning in the sea and by falling out of the window in an attempt to retrieve a doll she believed had been sent by her father Hugh who was away at war.
Her many deaths in different iterations during the Spanish Influenza epidemic around this time also appear in the Life After Life book and provide some seriously tear-jerking moments in the BBC show.
Ursula's especially close bond with her younger brother Teddy is also heavily featured in both, with Teddy's survival throughout the war something Ursula desperately tries to secure. In the Life After Life book, Teddy's death and survival play out in different timelines, with the version featuring his survival playing a major part in the ending.
The novel also takes Ursula right into the thick of the action during the Second World War and she even manages to kill Adolf Hitler in one of her final lives before the book ends. Though the BBC drama also takes Ursula on this path, it doesn't come quite so near the end and the show ending instead focuses more upon her coming to terms with her extraordinary lives and that she can't change everything.
Rather than seeing Ursula and Teddy come face to face one last time as she comes to accept that her reality is "true", it's the bond between Ursula and her father which comes to the forefront as the finale ends.
From the first episode the wonderful narration of Olivier Award-winner and The Crown season 5 star Lesley Manville tells the audience that Ursula is Hugh's favorite. Their bond anchors the viewer throughout the ever-changing lives of Ursula Todd and her father's words of caution and her decision to bravely leave the family's countryside home, Fox Corner, and return to the danger of London makes for a different ending that echoes the book's theme of acceptance.
Ultimately, whilst the ending and timing of some details have been somewhat changed from the original Life After Life book, the adaptation remains largely faithful to Kate Atkinson's prize-winning novel.
Is there a Life After Life book sequel?
Anyone who couldn't help re-reading The Holiday book ending after seeing the show or delving into The Girl Before book for more will likely already be considering checking out the Life After Life book. And there's good news as although the story of Ursula Todd and her many lives and deaths might end there, the story of her brother Teddy doesn't.
Two years after the release of her original novel, Kate Atkinson's Life After Life book follow-up was published. Entitled A God in Ruins, the main character is Teddy and the author is understood to have previously referred to it as a "companion" novel rather than a direct sequel.
Instead of picking up where Life After Life left off, A God In Ruins is non-chronological and tells Teddy's tale including aspects from the lives of his children and grandchildren, set during the Second World War.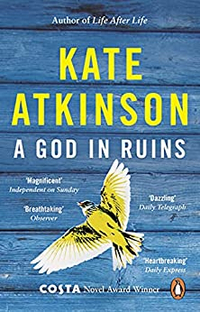 A God in Ruins by Kate Atkinson, £4.99, Amazon
Telling the tale of Teddy Todd, beloved brother of Life After Life hero Ursula, this poignant and compelling read explores his life as a bomber pilot, aspiring poet and family man. But as the perils of the 20th century draw in, his future might not be as clear-cut as he'd once hoped...
It also has a seriously devastating ending twist that fans of Life After Life might even have been shocked by, despite becoming accustomed to unexpected twists of fate in the preceding novel. A God in Ruins won the Costa Book Award for the novel category the year it was published, gathering critical as well as popular acclaim.
So if you found yourself drawn into Teddy's story through Ursula's eyes in Life After Life, then why not give this spellbinding companion piece a go?
What other books has Kate Atkinson written?
Kate Atkinson books list:
Behind the Scenes at the Museum
Human Croquet
Emotionally Weird
Not the End of the World
Case Histories
One Good Turn
When Will There Be Good News?
Started Early, Took My Dog
Life After Life
A God in Ruins
Transcription
Big Sky
As well as writing the Life After Life book and A God In Ruins, Kate Atkinson also wrote four bestselling Jackson Brodie novels. Her first novel, Behind the Scenes at the Museum won the Whitbread Book of the Year Prize and her hugely successful career continues with her most recent novel, Big Sky, giving Brodie fans the highly-anticipated fifth instalment of the popular series.
Now you know who wrote the Life After Life book there's plenty of time to enjoy the layers of detail and unique premise in literary form as the BBC drama continues.
Life After Life airs on Tuesdays on BBC Two at 9pm and all episodes are available on BBC iPlayer.
Sign up to our free daily email for the latest royal and entertainment news, interesting opinion, expert advice on styling and beauty trends, and no-nonsense guides to the health and wellness questions you want answered.
Emma is a Royal Editor with seven years of experience working in digital publishing. Her specialist areas including literature, the British Royal Family and knowing all there is to know about the latest TV shows on the BBC, ITV, Channel 4 and every streaming service out there. When she's not writing about the next unmissable show to add to your to-watch list or delving into royal protocol, you can find Emma cooking and watching yet more crime dramas.