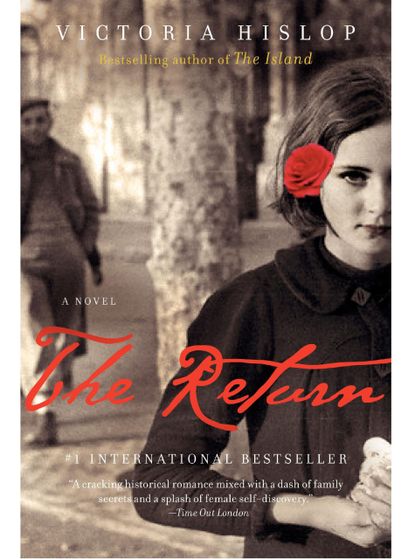 Living in present-day Spain, dancer Sonia Cameron is oblivious to Granada's shocking past. A chance encounter and some old photographs ignite her interest in the devastating story of the close-knit Ramirez family and the Civil War, 70 years before. A gripping tale of passion and pain from the best-selling author of The Island.
Buy The Return by Victoria Hislop (opens in new tab)
Sophia's Secret by Susanna Kearsley, £5.99
Author Carrie McClelland is drawn to the ruins of Slains Castle and settles down to write her new novel in this beautiful Scottish setting. As she writes the story of Sophia, 300 years before, Carrie's unease grows as the lines between fact and fiction become blurred. Buy Sophia's Secret by Susanna Kearsley (opens in new tab) Read our feature on Susanna Kearsley's writing tips
Labyrinth by Kate Mosse, £5.59
An archaeological dig in modern-day France uncovers a brutal and violent past, revealing an 800-year-old secret that was meant to remain hidden. A powerful and complex story, full of intrigue. Buy Labyrinth by Kate Mosse (opens in new tab) Read our interview with Kate Mosse
A Secret Alchemy by Emma Darwin, £5.99
It's one of the most famous tales in history: The story of the Princes in the Tower. In this bold novel, Emma Darwin recreates the intriguing world and terrible fate of the two young princes, intertwining their mysterious story with that of present-day historian Una Pryor, who uses her own experiences to unlock the key to the princes' deaths.
The Time Traveler's Wife by Audrey Niffenegger, £4.58
Henry and Clare are two lovers, struggling to live normal lives as Henry's rare condition causes him to be pulled randomly into his past or future, leaving Clare behind with no warning of when he will return. Buy The Time Traveler's Wife by Audrey Niffenegger (opens in new tab)
The Forgotten Garden by Kate Morton, £5.19
On her 21st birthday Nell O'Connor learns of her abandonement as a young child on a ship heading to Australia, and that her much-loved father is in fact not her own. Nell embarks on a journey to discover the truth about her family... Decades later it is up to Nell's granddaughter, Cassandra, to fix the final missing pieces together. Buy The Forgotten Garden by Kate Morton (opens in new tab) Find more Kate Morton books (opens in new tab)
Stravaganza City of Swords by Mary Hoffman, £5.24
Mary Hoffman's historical time-slip series follows a group of school-friends who have learnt to 'stravagate', that is time travel. In this latest instalment, 17 year old Laura transports to Fortrezza, a 16th century Italian settlement on the verge of civil unrest. It's up to Laura to restore peace, but there are complications... Buy Stravaganza City of Swords by Mary Hoffman (opens in new tab) Find more books in the Stravaganza series (opens in new tab)
Overseas by Beatriz Williams, £14.99
This absorbing dual-period novel tells the story of the same lovers in two different time periods. In 1916 war-torn France, Kate warns the dashing British soldier, Julian Ashford, of impending doom. Meanwhile in 2007, Kate is confused by the protective advances of Wall Street CEO Julian Laurence. Buy Overseas by Beatriz Williams (opens in new tab)
Whispers in the Sand by Barbara Erskine, £5.99
Following her recent divorce, Anna Fox is encouraged to retrace the Egyptian travels of her great-great-grandmother, Louisa Shelley. Equipped with an antique scent bottle, it quickly dawns on Anna that there is something strangely uncanny about her own and Louisa's travels, and it revolves around that bottle... Buy Whispers in the Sand by Barbara Erskine (opens in new tab) Find more Barbara Erskine books (opens in new tab)
Mariana by Susanna Kearsley, £5.99
Winner of the 1993 Catherine Cookson Fiction Award. After buying a farmhouse in Exbury, 20th century bound Julia begins to have strange experiences of times and lives past, specifically that of a 17th century woman named Mariana. A touching story of loves and lives lost. Buy Mariana by Susanna Kearsley (opens in new tab) Read our feature on Susanna Kearsley's writing tips