Pieces of Her ending—what happened and how was it different to Karin Slaughter's intense book?
The Pieces of Her ending solves the show's major mystery, but did you see *that* twist coming?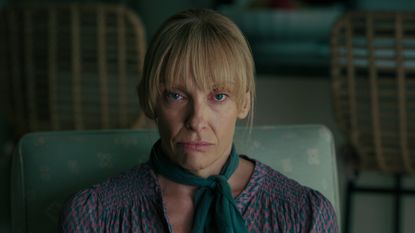 (Image credit: Netflix)
The Pieces of Her ending finally unravels the mystery that's kept us gripped all season long as the disturbing secrets of Laura's past are finally revealed.
If you loved every twist and turn that happened in No Return and couldn't wait for The Tourist ending, then Netflix's latest hit, Pieces of Her, could be just what you've been looking for. Inspired by bestselling author Karin Slaughter's book of the same name, Pieces of Her follows mother and daughter Laura (Toni Collette) and Andrea 'Andy' Oliver (Bella Heathcote) as a violent attack in their quiet town proves Laura's past is back to haunt them with a vengeance.
From the very first episode it was clear that the devoted mom was keeping serious secrets from Andy. And although fans might have been given glimpses of the truth along the way, the finale is sure to leave many shocked to their core.
Here's the Pieces of Her ending explained as we reveal just how similar it is to Karin Slaughter's intense book…
*Warning: spoilers ahead!*
Pieces of Her ending explained
If you're wondering about what really went down in the Pieces of Her ending, you're probably not alone. Concluding twist-heavy psychological dramas like the recent Channel 5 adaptation of The Holiday book ending or ITV's Our House ending isn't easy, and there are often details you miss the first time you watch.
The same is definitely true for Pieces of Her, with so much dark backstory to unravel in episode eight. Throughout the show it was revealed that former concert pianist and billionaire's daughter Jane Queller took a new identity as Laura Oliver when she entered Witness Protection many years before after giving the authorities information about her ex-partner and cult leader, Nick.
Having grown up in a wealthy but controlling household, Jane had been incredibly vulnerable to Nick's charms. He'd later kept her captive to prevent her giving the FBI information about his cult, Army of the Changing World, and their involvement in her father Martin's death.
Ahead of the Pieces of Her Ending, fans already know that Martin was killed by Grace, a member of Nick's cult and a widow whose husband died after taking dangerous medication released by Martin's pharmaceutical company. But in episode eight we finally get the full picture of what happened that fateful day.
The finale begins with Jane answering a mysterious phone call from Nick, who'd kidnapped Andy after causing a car accident. Apparently 'rescuing' their daughter when in reality he'd injured her and killed the Olivers' family friend Charlie in the process, Nick called Jane, demanding she come to him and deliver something incredibly important.
This turns out to be an intriguing audio recording, which features a conversation between Nick and Jane's brother Jasper. The pair are heard arranging a stunt at the Oslo conference where Martin was killed, implicating them in his death.
Now with things rapidly going from bad to worse, Nick wants to hold the recording over politician Jasper, who is a Vice Presidential candidate, in return for a pardon.
But when it comes to the conference Nick seems confused, explaining that he didn't give Grace the gun, but a handbag with red dye in it. Before Nick can get Jane to admit anything, however, Andy realizes that he was behind her crash.
She lashes out at her estranged father and in the ensuing chaos a fire breaks out. All manage to escape and Andy stops Jane from shooting Nick before the police arrive. Ahead of being questioned, Jane is approached by Jasper who is eager to know what Nick is saying in interrogation despite the incriminating tape being burnt in the fire.
After returning home, Andy is still struggling to adjust to her mother's past, whilst Jane is angry at her daughter for stopping her from killing Nick before his arrest. In response, Andy claims her mom should start living her own life, free from all memories of Nick.
This is something that Jane is just beginning to do when the truth about what happened at the Oslo conference is finally revealed. Watching the tapes back, Andy is horrified to realise that Grace and Jane swapped their bags. The Pieces of Her ending then takes viewers back in time, showing how Jane confronted Grace before she went on stage.
Here she poured her heart out, confiding in Grace about her father Martin's controlling ways and how he'd even attempted to harm her unborn baby (Andy) after disapproving of her relationship with Nick. Having lost her own family, Grace sympathized and agreed to a new plan, using Jane's gun to kill Martin Queller.
Whilst this shocking twist is already one that fans of the Chloe BBC ending and ITV Trigger Point would be proud of, this intense rollercoaster isn't over yet!
Jasper is still listening into Andy's conversations, determined to see nothing stand in the way of his political ambitions. And after being told of a phone call Andy makes to Mike, Jasper soon realises he's got a major hold over his sister...
As the Pieces of Her ending races towards its gripping climax, Jane receives a chilling call from Jasper who promises to keep quiet.
"What do you want?" she asks him, to which he simply replies, "I'll be in touch."
Just as she's spent years trying to hide from Nick, Jane will now forever be looking over her shoulder, worried what Jasper might ask of her. It seems that this pressure after all the family had already gone through might be too much as Andy wakes up to find her mom missing the next morning.
But if there's one thing that matters to Jane it's her daughter and Andy eventually finds her walking alone on the beach. Joining her there, Jane and Andy's relationship is placed at the forefront before the credits start to roll, proving their bond remains unbreakable despite Andy now knowing the truth.
How did the Pieces of Her ending differ from the book?
Anyone who loves the best book-to-TV and the best book-to-movie adaptations will be used to wondering how much of the original storyline will be kept in the show or film. With thrillers this is particularly the case when it comes to the all-important ending. And there has been one pretty major change between the Pieces of Her Netflix ending and that of Karin Slaughter's book.
In the Pieces of Her book ending, Jane is working with the police to get Nick to confess to his crimes. This comes after Andy is instead held hostage by Paula Kunde, another member of Nick's cult and a woman so devoted to him that she's come up with a high-risk plan to keep him out of jail.
In the show Paula does feature, but only briefly, and she's in prison already herself, giving Andy hints at where she might find out more about her mom's past.
In the books it's Paula who blackmails Jane into bringing the proof of Jasper and Nick's arrangement to the house, but after Andy manages to secretly communicate to her mom that Paula's gun is out of bullets, Jane overpowers her and kills Paula to free Andy. A month later, Jane goes to see Nick in prison and confronts him whilst wearing a wire.
She admits that she bought the gun that a woman called Laura (Grace in the show) used to kill Martin. Believing that Jane has incriminated herself when she's already served her time for this, Nick then feels comfortable confessing to her that he ordered the attacks on her home and a woman called Clara.
Having secured a confession on tape, the police are then able to ensure Nick stays in a maximum security prison and Jane and Andy resume their old lives.
In the show the Pieces of Her ending is dramatically different and makes it clear that Jane and Andy aren't finding it quite as easy to move on after all they'd been through. It's only after confrontations and attempts to return to their passions of piano playing and art that the final scene shows them finding a path back to each other.
How to watch Pieces of Her
Now you know what to expect from the Pieces of Her ending, there's plenty of time to re-watch the entire show to try and spot those tiny hints at Jane's deception. After all, did you notice her and Grace's bag swap the first time around?
And for anyone who just couldn't wait to find out the finale twist but hasn't yet dipped a toe into the dark drama, then Netflix is the place to head. All eight episodes of Pieces of Her are available to watch on the streaming platform now since the adaptation premiered on March 4th.
But if you're on holiday abroad and can't watch Pieces of Her thanks to regional restrictions, luckily there's an easy solution and you can use a VPN to continue watching this hit drama. This is a handy bit of software that changes your IP address so that you can access on-demand content or live TV just as if you were at home.
Our sister site, TechRadar, has tested all of the major VPN services and they rate ExpressVPN as the absolute best. They say, "It's compatible with all of your devices, supports most streaming services, and ranks among the fastest. You can even install it on devices like an Amazon Fire TV Stick, Apple TV, Xbox, and PlayStation. So for a one-stop-shop, you can't go wrong with Express."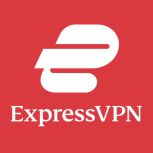 ExpressVPN service | Get 49% off and 3 months FREE
Ranked among one of the fastest VPN providers, this risk-free service is also compatible with all of your devices. Enjoy access to almost any streaming service, and if you don't like it there's a 30-day money-back guarantee.
If you've never installed a VPN before, don't worry, it's quick and easy. Just follow these three steps:
Download and install the VPN following ExpressVPN's easy-to-follow instructions.
Once you've installed your VPN, open the app and select your server location as anywhere in the UK or US.
With your VPN installed and server location set to UK or US, you can now watch Pieces of Her online.
Just when you thought you'd got Jane-turned-Laura's secret past all figured out, the Pieces of Her ending proved that when psychological thrillers are concerned, nothing is ever as it seems.
And with such a major change from Karin Slaughter's book and plenty of plot threads that could be taken even further, there'll likely be many fans keeping their fingers crossed for a Pieces of Her season 2 announcement...
Emma is a Senior Lifestyle Writer with six years of experience working in digital publishing. Her specialist areas including literature, the British Royal Family and knowing all there is to know about the latest TV shows on the BBC, ITV, Channel 4 and every streaming service out there. When she's not writing about the next unmissable show to add to your to-watch list or delving into royal protocol, you can find Emma cooking and watching yet more crime dramas.