Who are Britney Spears' children and where are they now as the star announces third pregnancy?
Many fans might be curious about Britney Spears' children in the wake of the star's exciting pregnancy announcement…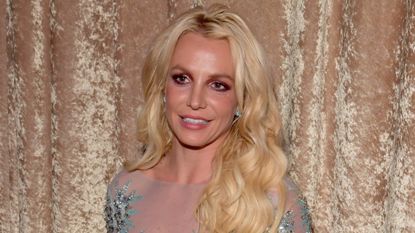 (Image credit: Photo by Lester Cohen/WireImage via Getty)
Britney Spears' children might well be at the forefront of many fans' minds ever since the singer announced that she'll welcome another little one soon.
In the months since her conservatorship was finally brought to an end in November 2021, Britney Spears has been embracing life to the fullest. Now fans are wondering if Britney is married after referring to her "husband" in recent posts. Britney Spears' boyfriend and now, according to the star, husband, Sam Asghari has been a constant source of support for the singer and now the couple is preparing to welcome their first child together.
Taking to Instagram, Britney Spears' pregnancy announcement began, "I lost so much weight to go on my Maui trip only to gain it back 🤷🏼‍♀️🤷🏼‍♀️🤷🏼 … I thought "Geez … what happened to my stomach ???" My husband said "No you're food pregnant silly 🤪 !!!" So I got a pregnancy test … and uhhhhh well … I am having a baby."
As fans rushed to express their delight and excitement, many others might well be wondering more about Britney's older children who will soon be welcoming a little sibling.
But how many children does Britney Spears have and where are they now? We reveal what you need to know about the singer's growing family…
How many children does Britney Spears have?
Britney Spears has two children, Sean (16) and Jayden (15), whose father is the singer's ex-husband Kevin Federline. Britney gave birth to her eldest son back in 2005, a year after she and Kevin tied the knot in California. Their family soon grew with the arrival of her second child, Jayden, in 2006. Sadly, the birth of Jayden came just months before Britney and Kevin announced their split with their divorce being finalized in 2007.
Although both of Britney's children initially grew up in the limelight that surrounded their famous mother and father, for many years now they have remained largely out of the public eye.
Their devoted mom rarely features Sean and Jayden on her Instagram and her fans don't get too many glimpses of them via her social media accounts. This preference for forging their own path despite their famous parents is something Britney herself has addressed in the past.
Posting on Instagram in March 2021, Britney expressed amazement at how grown up her sons are as she reflected on how they want to "express their own identities" rather than be featured heavily on her accounts.
"It's so crazy how time flies .... My boys are so big now 👩‍👦‍👦 !!!! I know … I know … it's very hard for any mama especially a mama with boys seeing them grow up so fast !!!! Talk about enough to make you go to your knees ... GEEZ !!!! I'm extremely lucky because my two babies are such gentleman and so kind that I must have done something right 🙊 !!!!" she began adoringly.
Britney continued, "I haven't posted pictures of them for some time cause they're at the age where they want to express their own identities and I totally get it .... But I went out of my way to make this cool edit 🌅 and guess what .... They're finally letting me post it !!! Now I don't feel left out anymore 😂😂😂 and I'm gonna go celebrate .... Oh s*** I guess cool moms don't do that ... Ok I'll just read a book instead 🤷🏼‍♀️📚🤣 !!!!".
This adorable glimpse of Britney Spears' children alongside their mom showcased their incredible bond amid the immensely difficult time the star faced ahead of the dissolution of her conservatorship.
Where are Britney Spears' children now?
Back in 2008 when Britney Spears' conservatorship was put in place, the mom-of-two had lost custody of Sean and Jayden, whilst her assets and personal affairs were then placed under the control of her guardians. Britney Spears' children were very young at the time and their father Kevin Federline is understood to have been awarded full custody of the boys. Over the years, reports claimed that the parents had agreed on 50-50 access to their sons, however, the star was later allegedly granted 30% unsupervised visitation rights to Sean and Jayden in 2019.
Then over a decade after he was appointed in the position, Britney Spears' father agreed to step down as her conservator in August 2021. Following this, the world received the news so many had been hoping and waiting for as it was announced in November that Britney Spears is free from the restrictive conservatorship completely.
For the first time in years, Britney was able to control her impressive fortune and make personal and business decisions for herself. In light of the removal of the restrictions that had governed her life for so long, many fans might now be wondering whether the custody agreement between Britney and Kevin on 30/70 access has also changed.
However, according to TMZ back in October 2021, Britney's conservatorship and its removal supposedly doesn't change anything when it comes to her and Kevin's custody agreement, as revealed by Kevin's lawyer.
The publication reported at the time that Mark Vincent Kaplan claimed that even if Britney's conservatorship was dissolved (as it later was), it was unlikely that her and Kevin's agreement would be impacted.
Instead, he's understood to have alleged that due to the ages of Kevin Federline and Britney Spears' children their opinion is taken into account and that it's based on her getting to see the boys when she wants and when they want.
Though Britney has yet to speak out on her current custody arrangement and if it did indeed stay the same, it's currently thought that her sons continue spending time with both their parents under the original agreement.
What has Britney Spears said about being a mother?
Just a month after fans were left questioning—is Britney Spears pregnant?—the star took to Instagram to reveal the exciting news that she's expecting her third child. Sharing a sweet floral snap taken by Andrea McClain Photography, Britney opened up about not just her current pregnancy, but the challenges of her previous pregnancy experiences.
Whilst she acknowledged that people "didn't talk about it" at the time, she shared she had "depression" during her pregnancies after making the initial announcement.
"[I]t's hard because when I was pregnant I had perinatal depression," she explained to her millions of fans after breaking the news of her third pregnancy. "I have to say it is absolutely horrible 😔 … women didn't talk about it back then … some people considered it dangerous if a woman complained like that with a baby inside her … but now women talk about it everyday … thank Jesus we don't have to keep that pain a reserved proper secret 🤫 😬😬😬 … This time I will be doing yoga 🧘‍♀️ every day !!! Spreading lots of joy and love 💕 !!!"
This brave declaration surrounding her other pregnancies isn't the first time Britney has got candid about motherhood. Sharing a sweet throwback snap of her with Sean and Jayden when they were still kids, Britney remarked upon how she had her children "young".
"I had my babies very young … at all the pools we went to on tours, all the babies flocked to me because I always brought the most toys 🧸🪁🪀 … I really am a baby mamma 😜😜😜 !!!!" she reflected.
Meanwhile, Britney opened up to People back in 2017 about how when it comes to motherhood, "kids come first, always".
"There is nothing more rewarding than being a mom and watching my sons grow into young men," she went on to add. "I am so lucky that I get to experience all of life's adventures with them."
It's not yet known when Britney Spears' new baby is due, but her sons will likely be looking forward to welcoming their new sibling.
Emma is a Senior Lifestyle Writer with six years of experience working in digital publishing. Her specialist areas including literature, the British Royal Family and knowing all there is to know about the latest TV shows on the BBC, ITV, Channel 4 and every streaming service out there. When she's not writing about the next unmissable show to add to your to-watch list or delving into royal protocol, you can find Emma cooking and watching yet more crime dramas.