'Shallow' And 'A Shame': Adventurer Ben Fogle Is 'Furious' At Good Morning Britain Producers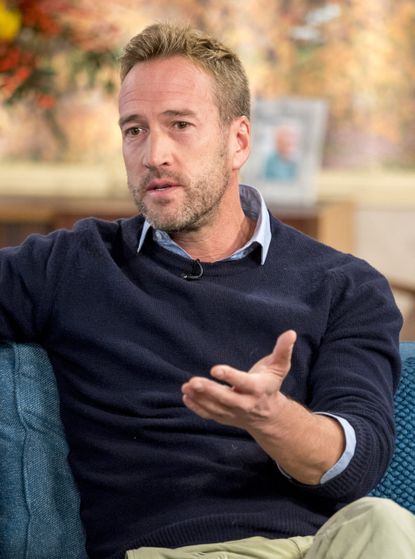 It hasn't been a smooth week for environmentalist Ben Fogle. On Monday 20th November, Fogle's interview on ITV's This Morning was taken off the air due to a technical glitch at BT Tower.
Two days later, Fogle was scheduled to come onto Good Morning Britain to discuss plastics in the planet's oceans, but his interview was cancelled last minute. The show instead featured a dating guru and a phone interview with Charlotte Avery, president of the Girls' School Association, who spoke about gendered labeling in schools.
Fogle had arrived at the studio and sent an excited tweet to his followers, only to be told that his segment was no longer happening.
Shortly afterwards, a furious Fogle tweeted, 'Dear @piersmoran and @susannareid100 I hope you found the dating guru more fulfilling than my dropped Single Use plastics segment?'
'I'm afraid @GMB have decided to drop the segment on single use plastics. Sorry everyone. I tried.'
[twitter]
In another tweet that has since been deleted, he added, 'Cut off air by ITV on Monday talking about animal welfare and pulled off air by ITV on Wednesday from talking about single use plastics. Maybe I am just too boring...'
Hearing that Fogle had taken to social media about his cancelled segment, GMB presenter Piers Morgan issued an apology to Ben at the end of the show.
"I want to apologise to Ben Fogle," Morgan said. "We had to drop his segment this morning and he's not happy. He's right to be unhappy. We know he's been tweeting about it."
He added, "It's a very serious issue. Ben, if you're watching, we'd love to get you back on, perhaps Monday or Tuesday, to talk about the Blue Planet plastic debate."
Morgan went on to apologise for dropping Fogle's interview, claiming that the "school teacher issue...was also very important".
Fogle responded to Morgan, "Thanks. It's my children you need to apologise to. I'll come back as long as you don't drop me for Dick again."
[twitter]
Fogle's fans spoke out against Good Morning Britain on Twitter.
[twitter]
[twitter]