The surprising reason why Ruth and Eamonn say their marriage has stood the test of time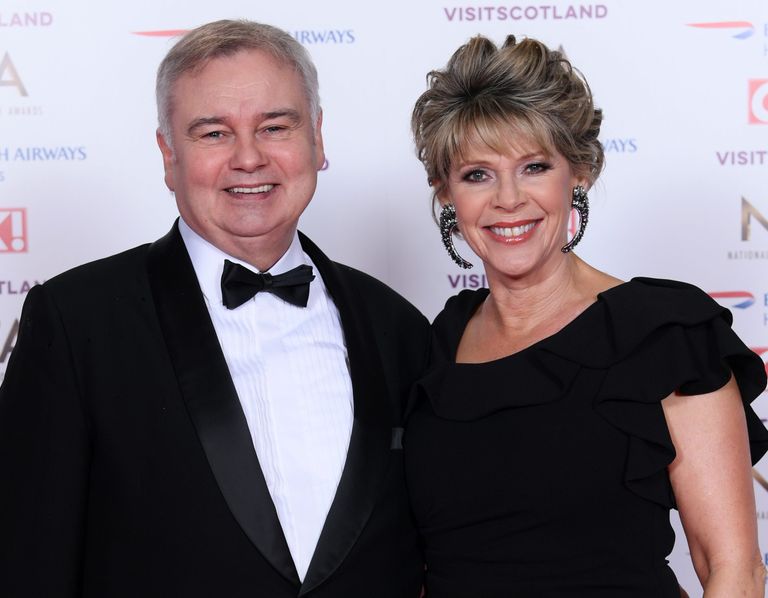 Ruth Langsford and Eamonn Holmes are a permanent fixture on our TV screens this days, but that doesn't mean the pair necessarily like catching up on a box set together.
In fact, the couple recently revealed that one of their secrets to a harmonious home - and a happy marriage - is watching TV separately. A fact we reckon many couples can relate to...
Speaking to the Radio Times recently, Ruth confessed that she and her husband actually have separate rooms to watch their own favourite programmes in, as they have very different tastes in telly.
Read more:This Morning viewers left divided over Ruth Langsford's 'controversial' tea-making method
She admitted, "I don't like watching TV with Eamonn because he talks. He wants to discuss everything and will keep pausing the programme.
"We don't watch a lot of TV together. Eamonn's got one room, and I've got a little family room with an L-shaped sofa that has a footstool. I sit with my feet up."
58-year-old Ruth went on to reveal that Eamonn usually prefers to catch up on historical documentaries of an evening - while she prefers a good old soap.
"Sometimes I wander into his room and ask, 'What are you watching?'
"And then I look and go, 'Oh, it's a black-and-white war documentary. I'll go back to Coronation Street, thank you," she admitted.
And it seems the current set-up works perfectly well for Eamonn too, who described his own ritual for watching television.
He said, "I have a reclining leather chair that I don't move from. I often sleep in it, I eat in it, and you'll probably find me dead in it.
"What we watch and how we watch it are very incompatible. The thing is, if I don't do that and we're watching something likeKilling Eve, at the end Ruth will just say, 'Well, I didn't understand that'."
Sounds like you're best to keep things the way they are right now then guys!
Eamonn and Ruth, who have been married since 2010, currently share a home with their son Jack in Weybridge, Surrey.
During the Radio Times interview, Eamonn also revealed that despite his many career accomplishments, there's one TV show he'd love to bring back to life.
He said that he'd be keen to see a reboot of This Is Your Life, "presented not by Eamonn Andrews, but by Eamonn Holmes".
We guess we'll have to wait and see how that one pans out..!