Prince Harry, Prince William And Catherine Pay Emotional Tribute To The Victims Of The Grenfell Tower Tragedy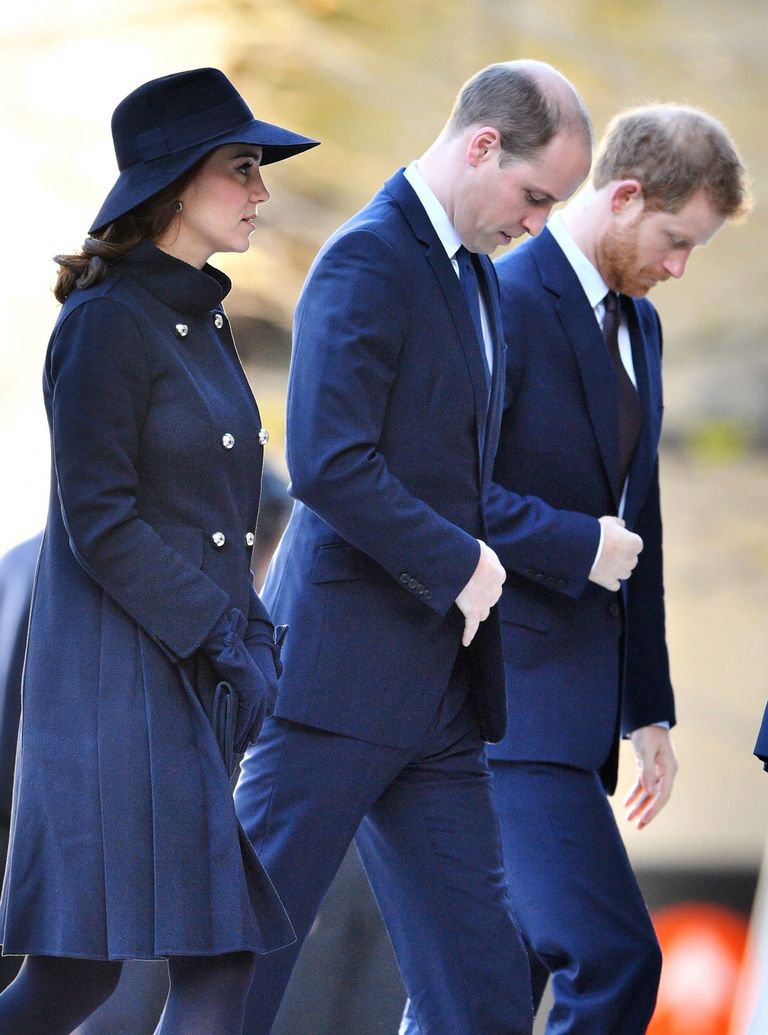 (Image credit: Shutterstock/Rex)
By Amy Hunt
On 14th December, members of the royal family gathered to pay tribute to those lost in the tragic Grenfell Tower fire that took place in June, at the Grenfell Tower Memorial Service at St. Paul's Cathedral.
Alongside families of the victims were the Duke and Duchess of Cambridge, Prince Harry, and Prince Charles and the Duchess of Cornwall.
The royals gathered at the cathedral to remember those lost to the horrific blaze at the multi-faith service, and were joined by Prime Minister Theresa May and Labour leader Jeremy Corbyn, as well as another 1,500 guests.
The royals were all notably dressed in black attire for the memorial service, while the Duchess wore a wide-brimmed hat for the occassion.
The terrifying fire in the 23-storey tower block killed 71 people and injured another 70 back in the summer. Families of those who died in the fire also attended the emotional service, carrying pictures of their lost loved ones.
The Duke of Cambridge initially paid a visit to one of the sites helping those who had lost everything to the fire back in June, alongside his grandmother the Queen.
Harry and William then later paid a visit to a survivors support group, to show their support for those had gone through the horrific experience.
And one man, Ben Gabbitas, who lost his friend Sheila in the fire, explained how much the support of the royals had meant to those involved in the fire in the aftermath.
He praised both Harry and William and the monarch for visiting them following the tragic incident, saying that their presence was a "unifying force".
He told the Daily Mail, "Another unifying force was the presence of the sovereign, which seemed almost immediate again in terms of they hardly needed to be consulted.
"I think the nation at that point appreciated her being present, and particularly William and Harry, and I think that was a unifying force."
And of course, William, Catherine and Prince Harry are all close residents of the Grenfell Tower, living just miles away from the site of the fire at Kensington Palace.
After the service, the royals also took the time to meet with families who had lost loved ones, and console emotional attendees.
Catherine looked visibly moved as she spoke to the family members in attendance. Prince Harry also spoke to a woman, 82, who had lost her husband in the fire. And when the lady broke down in tears, Harry simply told an interpretor, "Just tell her I am so incredibly sorry for her loss."