Prince George reportedly has to abide by this important rule at his Kensington Palace home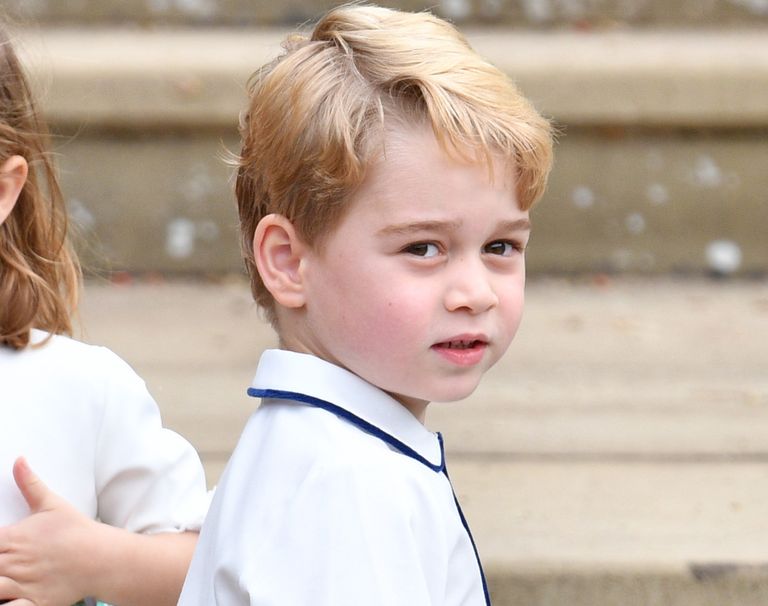 (Image credit: Tim Rooke/REX/Shutterstock)
By Amy Hunt
Ever wondered what the three most adorable young royals, Prince George, Princess Charlotte, and Prince Louis get up to in their spare time? Of course you have.
While the Cambridge kids lives are shrouded in secrecy, there is some information about how they spend their time behind closed doors, at their Kensington Palace home.
And, of course, the young royals are pretty much just like any other toddlers.
However, there is probably one stark difference between Prince George and other five-year-olds across the UK.
According to recent reports, the young royal has to follow a strict rule at home - he is only allowed to watch one hour of TV a day. It's thought that Catherine and Prince William are keen for their kids to play outside and with toys, rather than be attached to a screen - which is probably a good philosophy for plenty of adults too!
But that doesn't mean that the royal kidsneverwatch television.
In fact, last year, the Duke and Duchess of Cambridge shed some light on George and Charlotte's favourite TV programmes during an interview on Radio 1.
The Duke and Duchess admitted that the classic kids' programme Fireman Sam is a current favourite with Prince George and Princess Charlotte, while Catherine explained that, unlike Charlotte, George is "well past the Peppa Pig stage".
Prince William also revealed that there hilarious consequences of zoning out whilst he watches TV with his kids. He said, "Our daughter gets really upset if you're not showing due diligence to the characters." Sounds like Charlotte is definitely the boss in this family!
The royal couple also shared a candid insight into their private life too during the radio interview. And as it turns out, the couple are (sometimes) just as normal or you or I, even enjoying a takeaway at the weekend.
When radio host Scott Mills asked, "So do you ever order takeaways? What do you order, curry, pizza?" Catherine responded, "Absolutely - and curry, definitely!"
However, William seemed less partial to an Indian, saying, "It's a real conundrum when it comes to it - pizza, curry or Chinese. But I'm not so good with the spicy food though."
But surely most takeaways don't deliver straight to the palace? William explained, "It doesn't usually tend to get ordered to the Palace. We tend to go pick it up - [though] not ourselves!"
The pair also admitted that, like all of us, they're partial to a boxset or two whilst munching on their dinner. The Duke and Duchess revealed that they love Homeland and Game of Thrones - but laughed when asked if they watched Eastenders or Gogglebox...