Over 1 Million People Are Owed A Power of Attorney Refund – Are You One Of Them?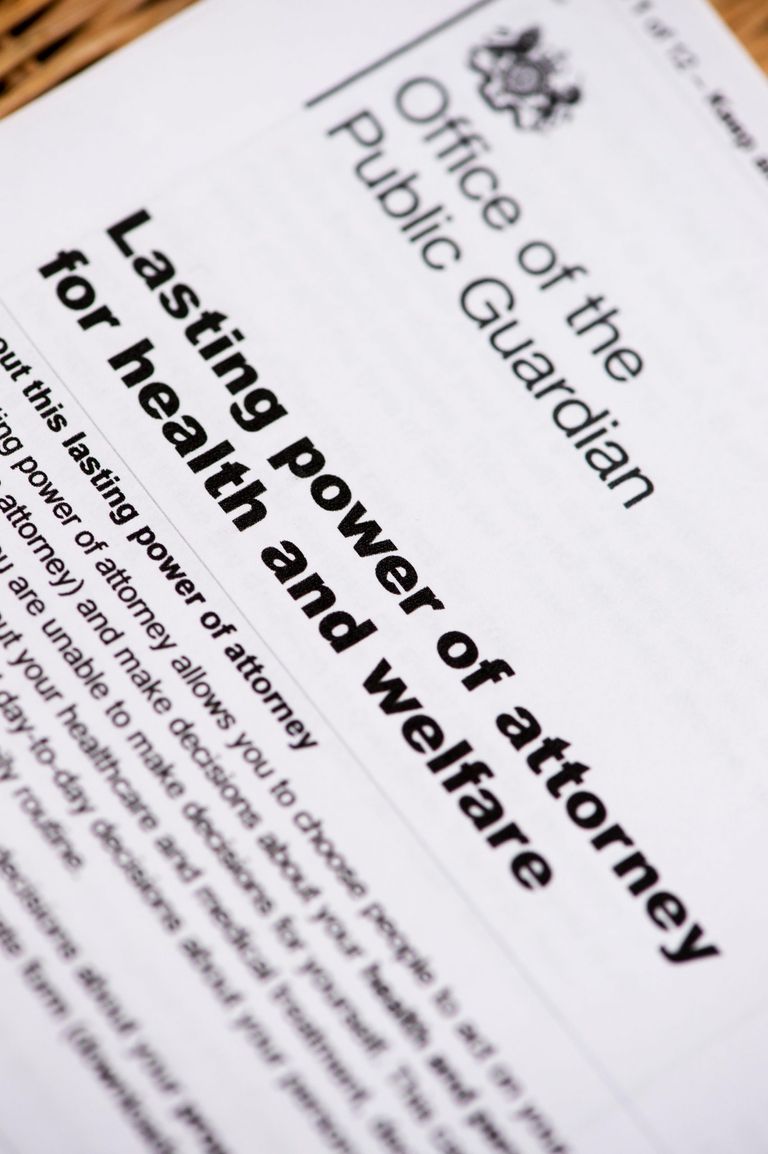 The Ministry of Justice has announced that it has launched a power of attorney refund scheme, which - some estimate - could mean almost two million people registering for the service during a qualifying period could be entitled to a payment.
A 'lasting power of attorney' is a legal document that details a trusted friend or relative to make financial decisions on their behalf in old age, or in the event that they becomeincapacitated. A power of attorney can be arranged to oversee health and welfare, as well as property and finance.
Why is this happening?
The Ministry – which sets the fees for the Office of the Public Guardian's (OPG) – has revealed that those who applied to register lasting or enduring powers of attorney with the OPG between 1 April 2013 and 31 March 2017 may have been charged more than was necessary.
MORE:Make This The Year You Conquer Your Finances With Our Expert Tips
During the above period the Ministry argued that, "Operating costs came down as more people applied to register a power of attorney and the process became more efficient, but the application fee charged was not reduced in line with this."
How can I find out if I am eligible?
The refund scheme will be operated by the OPG and there are a number of ways you can find out if you are eligible for a refund.
You can also apply for a refund even if you aren't sure of the date you applied for a power of attorney.
Phone: Call OPG's contact centre on 0300 456 0300 (press option 6 for refunds). Lines are open Monday, Tuesday, Thursday and Friday from 9am to 5pm and Wednesday from 10am to 5pm. Visit www.gov.uk/call-charges for call charges.
Textphone: 0115 934 2778
You must claim by phone if:
the donor doesn't have a UK bank account
the donor has died
you're a court-appointed deputy
Online: Visit https://claim-power-of-attorney-refund.service.gov.uk/when-were-fees-paid and follow the steps. Only one form needs to be completed per donor and the OPG will find all power of attorney application fees paid by the donor during the qualifying period.This should take around 10 minutes.
You'll need the donor's UK bank account number and sort code.
How much could the refund be?
| When you paid the fee | Refund for each power of attorney |
| --- | --- |
| April to September 2013 | £54 |
| October 2013 to March 2014 | £34 |
| April 2014 to March 2015 | £37 |
| April 2015 to March 2016 | £38 |
| April 2016 to March 2017 | £45 |
You'll also get 0.5% interest on top. It's important to note that you'll get half the refund if you paid a reduced fee ('remission').
How long will my claim take to process?
Up to 12 weeks - and if successful - the refund will be paid into the donor's bank account. If the claim is rejected you can make an appeal by calling the OPG's contact centre using the number listed above.