More actors confirmed for Sex and The City reboot - and Sarah Jessica is thrilled
Four more characters from the original series will return for And Just Like That…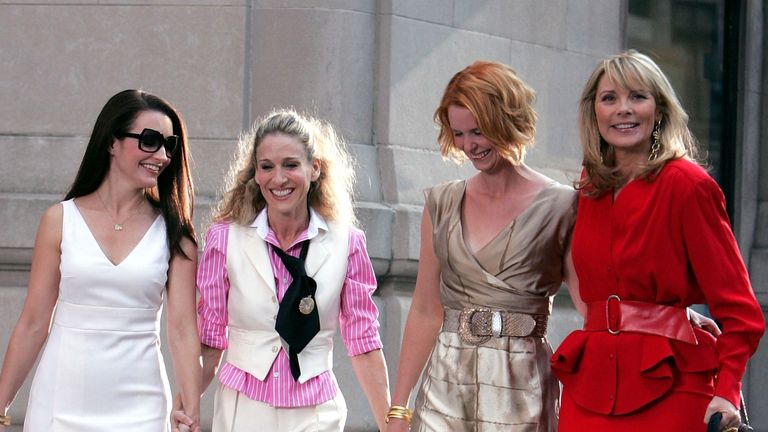 (Image credit: James Devaney/WireImage/Getty Images)
The real male stars of Sex and The City were never really Carrie's boyfriends. Real viewing pleasure came from the guys who stuck around.
You can debate for hours over the pluses and minuses of Big or Aidan, but there was never any doubt about the basic decency of Steve or Stanford. Now, fans of both Steve and Stanford can rejoice. As can those who enjoyed Anthony's barbed comments and Harry's straight-talking devotion to Charlotte.
The guys - the real SATC guys - will be back for the spin-off series And Just Like That…, which will pick up the stories of Carrie and co as they are today, dealing with the modern world and the issues they face in their 50s.
David Eigenberg will be back as Miranda's husband Steve Brady, Evan Handler will return as Charlotte's husband Harry Goldenblatt. Carrie's great friend Stanford Blatch is back in the mix, played by Willie Garson and Mario Cantone will be back as Standford's husband Anthony Marentino.
Sarah Jessica Parker seemed very happy about the news. Pictures of all four actors appeared on the show's official Instagram page. The top comment underneath the image of Willie Garson as Stanford reads "Back baby!!! X" - posted by one Sarah Jessica Parker. Underneath David Eigenberg, she wrote "Steeeeeeeeeve!!!!!! Steve!!!! Welcome home! X".
It's been previously confirmed that Carrie played by Sarah Jessica Parker, will appear, as will Miranda (Cynthia Nixon) and Charlotte (Kristin Davis). Chris Noth will be back as Big, and John Corbett as Aidan, but Kim Cattrall will not return as Samantha.
In a statement, executive producer Michael Patrick King said: "Everyone at And Just Like That… is thrilled to be able to continue the storylines of these beloved Sex and the City characters with the actors who made them so lovable."
The show will premier on HBO Max.