Kylie Minogue Is Apparently 'Quietly' Dating Prince Andrew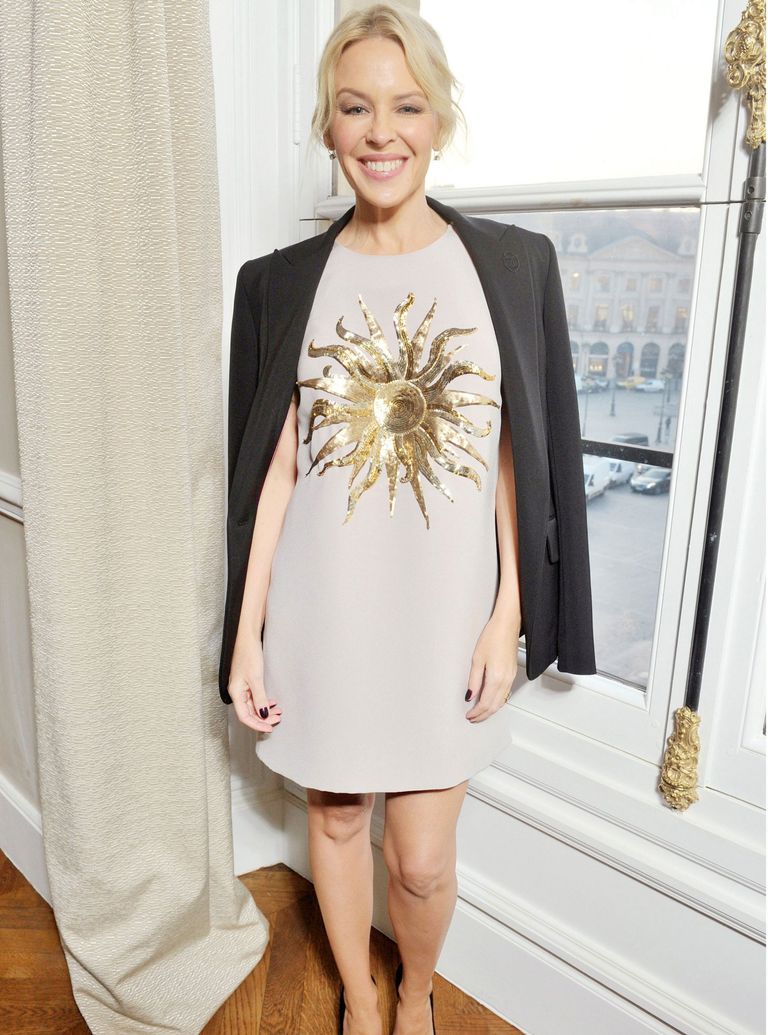 (Image credit: Rex Features (Shutterstock))
By Amy Hunt
In perhaps the most bizarre news of the week so far, an Australian magazine has claimed that pop star Kylie Minogue may be dating Prince Andrew - yes, the very same ex-husband of Fergie, Duchess of York.
According to the magazine 'New Idea', the pair have been "dating quietly" for "several weeks". Kylie is newly single after splitting with her fiancée Joshue Sasse in February of this year, while Andrew has been divorced from Sarah since 1996.
Reportedly, a palace source told the Australian publication that the Prince has completely fallen for the former Neighbours star, saying, "At the moment they're inseparable - Andrew is 100 percent smitten,"
The source claims that Andrew, who is father to Princess Beatrice and Princess Eugenie, got in touch with Kylie after her engagement broke apart, to offer his condolences.
The magazine continued, "Kylie is someone that Her Majesty would welcome into the royal family with open arms. Everyone's hoping this romance goes the distance."
(Prince Andrew and Princess Beatrice)
And there's no doubt that the princess of pop has the royal seal of approval already, so could fit into the royal family pretty well. She was one of the select few invited to perform at the Queen's Diamond Jubilee concert back in 2012, and has met all of the family more than once.
She's met Prince Charles on multiple occasions, most importantly, when she received her OBE. And apparently, she stayed chatting to him then for much longer than the average receiver - spending 33 whole seconds speaking to him whilst receiving the honour.
They've also been spotted chatting at the Royal Variety Show, where Kylie often puts in an appearance and where Charles and the Queen are usually guests of honour.
And she's rubbed shoulders with the younger members of the family too. She met with Prince Harry after one Royal Variety performance - and was even lucky enough to nab a kiss.
But most recently, Kylie hit the headlines after a cheery interaction with the Queen's husband, Prince Philip, whilst he presented her with a 'British-Australian Award'. The award is given to people who make a significant contribution to the Austrialian-British relationship, and with most of Kylie's songs going onto be mega hits here in the UK, it's safe to say she was well-deserving of the honour.
The pair were pictured sharing a joke during the meeting too - and we've never seen the Prince with such a big smile on his face!
So it seems that Kylie would certainly feel right at home if her alleged relationship with Prince Andrew does end up going the distance. Could we soon see the pop princess become an actual princess? Watch this space...