Jennifer Aniston spent her first 'Friends' paycheck on a $13,000 Mercedes Benz that immediately broke down
Well, it happens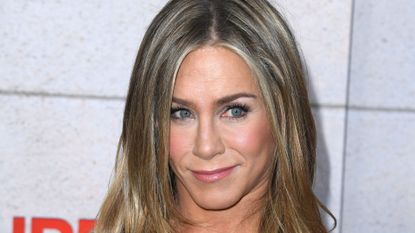 (Image credit: Getty Images)
Jennifer Aniston recently revealed what she purchased with her first paycheck from 'Friends,' and why she ended up regretting it.
Jennifer Aniston is well-known for her roles in a slew of different movies and TV shows, but her most notable role by far is her portrayal of the chic and charismatic Rachel Green on NBC's hit show Friends.
She starred on the wildly successful sitcom for over 10 years, but when she first started the show, she decided to use her very first paycheck for something she had wanted for a long time: a vintage Mercedes Benz.
She revealed this to the InStyle podcast, Ladies First with Laura Brown, and noted that she hadn't stopped thinking about the vintage Mercedes 270 SL for over two years.
"[It] sat forever, saying 'for sale' on it for like two years. And I remember thinking, 'Wouldn't it be great if I could buy that car one day?" Jennifer said on the podcast. "And then the first year of 'Friends' happened and I was like, 'You know what, I'm going to buy that antique car, because I've always loved that car.' I can't remember how much it was. It might've been like $13,000."
Now, she's hilariously clarifying that, although she proudly bought the car with her own, hard-earned money, it wasn't as great of a purchase as she anticipated it might be.
"One day I bought it. And then I drove it. And then I drove it again and it never drove again. It was a lemon and that's why it's been sitting there and I didn't know any better to get it checked out... So that was a nice 25-year-old mistake." she confessed.
Jennifer also revealed that, despite her efforts to get the car fixed, there was no avail. "It might've honestly just been the shell of a car, and I was the sucker to finally purchase it," she laughed. She certainly wouldn't be the first of us to fall for the bribe to buy a car that ends up being a clunker - if you know, you know.
This isn't the only Friends-related media that has been circulating recently, though - Jennifer was in the spotlight for addressing some viewers who now find the '90s sitcom to be "offensive."
"There's a whole generation of people, kids, who are now going back to episodes of 'Friends' and find them offensive," Jennifer told AFP in Paris.
"There were things that were never intentional and others... well, we should have thought it through, but I don't think there was a sensitivity like there is now," she continued.
Madeline Merinuk is woman&home's US lifestyle news writer. She covers celebrity, entertainment, fashion, and beauty news but is also obsessed with internet trends - you can find her reciting trending TikTok sounds out loud at any given time.
After winning multiple student journalism awards for her investigative work, she graduated from Hofstra University in 2021 with a B.A. in Journalism. After graduating, she worked at today.com, the digital site for the Today Show, where she wrote pop culture news and interviewed big-name personalities like Emily Ratajkowski, Haley Lu Richardson, Emma Corrin, and more.
Her personal interests, in no particular order, are: cheese, Joni Mitchell, reading, hot yoga, traveling, having multiple chapsticks in every handbag at all times, and dancing to ABBA songs as if she were in the Mamma Mia movies.