Jennifer Aniston opens up about her 'challenging' road with IVF and pregnancy rumors
Famously reluctant to talk about her private life and the constant pregnancy rumors, 53-year-old actor Jennifer Aniston recently opened up about undergoing IVF treatments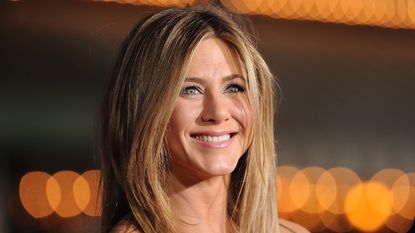 (Image credit: Jason Merritt/TERM / Staff / Getty)
After avoiding direct conversations about the topic throughout virtually her entire career, Jennifer Aniston has just given a very candid interview about pregnancy, motherhood and IVF. Fans are, of course, stunned.
Just a bit over a year after Jennifer Aniston shut down pressure on women to have babies as 'silliness,' the 53-year-old Hollywood star reveals that she, did, indeed, try to get pregnant "through IVF, drinking Chinese teas, you name it."
"I was throwing everything at it," the celebrity said about trying to get pregnant while talking to Allure (opens in new tab). "I would've given anything if someone had said to me, 'Freeze your eggs. Do yourself a favor.' You just don't think it. So here I am today. The ship has sailed."
Although Jennifer didn't specifically address at what age she started trying to conceive via IVF and how long she had been going through the process before she was told it wasn't going to work, she did sound at peace with the way things have turned out.
"I have zero regrets," she said to the magazine. "I actually feel a little relief now because there is no more, 'Can I? Maybe. Maybe. Maybe.' I don't have to think about that anymore."
The Morning Show star also discussed how the public's opinion regarding her wanting to be a mom or not affected the situation. In fact, throughout the years, reports have constantly suggested that Jennifer was never interested in having children.
"The narrative [was that] I just cared about my career," she said. "And God forbid a woman is successful and doesn't have a child. And the reason my husband left me, why we broke up and ended our marriage, was because I wouldn't give him a kid. It was absolute lies. I don't have anything to hide at this point."
This isn't the first time that Jennifer has confronted that "narrative" head on. In fact, back in 2016, she wrote an op-ed in the Huffington Post (opens in new tab) criticizing the media for their obsession with her potential pregnancies.
"If I am some kind of symbol to some people out there, then clearly I am an example of the lens through which we, as a society, view our mothers, daughters, sisters, wives, female friends and colleagues," she wrote back then. "The objectification and scrutiny we put women through is absurd and disturbing. The way I am portrayed by the media is simply a reflection of how we see and portray women in general, measured against some warped standard of beauty."
Fans who are hoping the actor will find a different way to become a mom should remember that Jennifer responded to baby adoption rumors last year, following the airing of the Friends reunion. Back then, a representative told TMZ that "rumors of Jennifer being in the process of adopting a child are false and never happened."
There is, however, hope that Jennifer might get even more candid about her whole life and career in an eventual biography.
"I'm going to do that one day," she said to Allure. "I'm going to stop saying, 'I can't write'. I've spent so many years protecting my story about IVF. I'm so protective of these parts because I feel like there's so little that I get to keep to myself. The [world] creates narratives that aren't true, so I might as well tell the truth. I feel like I'm coming out of hibernation. I don't have anything to hide."
Anna Rahmanan is a New York-based writer and editor who covers culture, entertainment, food, fashion and travel news. Anna's words have appeared on Time Out New York, the Huffington Post, Fortune, Forbes, Us Weekly, Bon Appetit and Brooklyn Magazine, among other outlets.