Is ITVX's Nolly based on a true story, who's Noele Gordon and how did she get fired as Helena Bonham Carter plays the boldest new character on TV
Helena Bonham Carter shines in ITVX's Nolly as Noele Gordon and some viewers might be wondering whether she was a real person...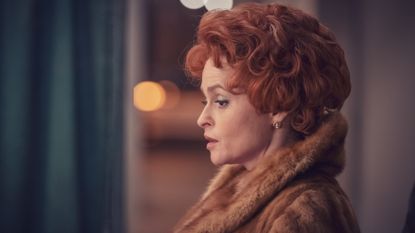 (Image credit: ITV STUDIOS/QUAYSTREET FOR ITVX)
ITVX's Nolly stars Helena Bonham Carter as soap opera star Noele Gordon and you might well be intrigued about whether or she really existed.
Taking viewers back in time, ITVX's new three part series Nolly is a far cry from other recent TV dramas like Vera season 12 and The Light in the Hall. Set in the 1980s, this period drama is full of heart, humor and poignant scenes as actor Noele Gordon finds her career taking an unexpected turn when she is fired from the high-profile role she's held for almost 20 years. Taking the lead role in the miniseries is Helena Bonham Carter alongside the likes of Augustus Prew, Bethany Antonia and Richard Lintern who played Thomas in Silent Witness.
But is ITVX's Nolly based on a true story, who's Noele Gordon and why was she fired? We reveal what you need to know about the story of the new drama…
*Warning: Spoilers ahead!*
Is ITVX's Nolly based on a true story?
If you loved the real-life-inspired A Spy Amongst Friends then you might be intrigued to learn that ITVX's Nolly is based on a true story. The new drama series is set in the 1980s and tells the tale of actor Noele Gordon, also known as Nolly, who is played in the ITVX show by Helena Bonham Carter.
Noele was a star known across the country for her role as Meg Richardson in soap opera Crossroads, which at its peak was apparently watched by 15 million people. Her time on the show was brought to an abrupt end in 1981 when she was suddenly fired. Created by Russell T. Davies, ITVX's Nolly follows TV icon Noele at this turning point in her life, exploring the reasons that led to the dismissal that shocked the nation, the consequences of it and the extroadinary woman that Noele was.
Speaking about Noele's remarkable story, Helena Bonham Carter told ITVX (opens in new tab), "Nolly was a company leader, she was strong, hardworking and a professional - she expected everyone around her to be the same… men dictate how women are perceived and the show really puts that into light and tackles those conversations."
However, it's not just Nolly's personal story that will be unveiled for viewers to see as they will also be taken on a trip down memory lane Crossroads-style. The drama shows the dedication that goes into making soap operas, with Helena also playing Nolly acting her part as Meg.
"It's quite an extraordinary story, and quite an eccentric story. It's very mad in places. A whole generation will remember Benny and Miss Diane of the Crossroads reception, so there's a lovely sigh of recognition. But that's not what it's about," Russell told RadioTimes.com (opens in new tab). "It's also genuinely about the hard work of making a soap opera," he added. "This still goes on today. Those actors work so phenomenally hard and never get appreciated for it, so I hope it's waving a flag for all of them."
ITVX's Nolly's synopsis also describes the show as being a "love letter to a legend of television" and an "outrageously fun and wildly entertaining ride through Noele Gordon's most tumultuous years". Based on her true story, it has been dubbed a "sharp, affectionate and heartbreaking portrait of a forgotten icon".
Who's Noele Gordon?
Whilst some might not have heard of Noele 'Nolly' Gordon, ITVX's Nolly is bringing the celebrated actor firmly back into the spotlight 38 years after she passed away. Born Joan Noele Gordon she was best known for her long-standing role on hit Midlands-set British soap opera, Crossroads, where she played the role of Meg Richardson. She played Meg for more than 18 years in the show which aired five times a week back in the 1980s, making her a household name for many.
According to ITV (opens in new tab), she became known as the Queen of the Midlands and the show followed a motel owner, their son, daughter and members of staff and ran from 1964 to 1988 with a revival in the early 2000s too.
During her extraordinary career, Noele Gordon won plenty of awards - notably ITV Personality of the Year and Best Actress. As per the BBC (opens in new tab), Noele was also apparently the first person to be seen as a moving image on color television, hosted ITV's first talk show and even went on to become an ATV executive.
However, as ITVX's Nolly is set to explore through Helena Bonham Carter's portrayal of the real Nolly, Noele Gordon's time on Crossroads ended in controversy when she was fired in 1981. This reportedly happened without prior warning to the star and at the height of the soap operas' success.
This sudden dismissal is the tale that will be told by the new drama and following her sacking, Noele Gordon went on to appear in various theater roles. She passed away in Birmingham in 1985 and now her story is being told to a whole new audience with ITVX's Nolly.
Why did Noele 'Nolly' Gordon get fired?
Just as much of a burning question as why we saw Lucille leave Call the Midwife is why Noele Gordon got fired. This is set to be a central theme to be delved into in ITVX's Nolly, though unfortunately we don't know for sure as no explanation was given. The drama's creator Russell T. Davies has expressed to the BBC (opens in new tab) his belief that Noele was unfairly considered to be a "diva" in the entertainment industry and highlighted the misogyny he believes surrounded her treatment.
"In the industry, she's very much spoken of as a diva and a bit of a monster," he claimed. "Yet when I spoke to the cast, it was the opposite picture. They loved her. Someone who was a very powerful, successful woman has been spoken of as a b**** afterwards. How does that automatically happen? It's monstrous."
The creator went on to state that this "monstrous" view of Noele is something that might never have come about had she been a man, highlighting the misogyny surrounding Noele's treatment.
"She's tough, strong and opinionated [but] you wouldn't use those words on a man," Russell declared.
Meanwhile, Helena Bonham Carter speculated that the production company ATV could reportedly have been "threatened" by Noele's power at the time.
"She was cleverer than all the suits. She knew how to make the show work," the actor explained. "She was literally calling the shots. Had it been now, I think she would have been directing and producing very, very quickly."
As reported by Express.co.uk (opens in new tab), Helena seemed to express her opinion that "chronic ageism" could've perhaps have led to Nolly being sacked from Crossroads.
"We are making progress, but there's still chronic ageism, isn't there?" she said. "Our appearance is constantly a factor. Why should it be? Just because we haven't got the bouncy collagen cheeks it doesn't mean that we're any less valid. At 61, she was in her prime. And sacked."
Ultimately, we still don't know why exactly Nolly was sacked. Though in light of Helena and Russell's remarks it could be that we see plenty of the potential factors being explored in ITVX's Nolly.
How to watch ITVX's Nolly starring Helena Bonham Carter
Whether you remember Noele Gordon from her Crossroads days or are simply fascinated to learn more about this amazing actor via the new Helena Bonham Carter drama then ITVX is the place to head. ITVX's Nolly consists of three hour-long episodes and all of them are available to watch now via ITV's streaming service.
The drama is also being accompanied by a documentary series called The Real Nolly narrated by Helena, which is also available to watch for anyone who wants to discover more about the real Noele's life. Nolly will also reportedly be broadcast on ITV at a later date too.
But if you're abroad when you want to watch ITVX's Nolly then you won't be able to watch like you normally would due to regional restrictions. Luckily there's an easy solution and you can use a VPN to continue watching. This is a handy bit of software that changes your IP address so that you can access on-demand content or live TV just as if you were at home.
Our sister site, TechRadar, has tested all of the major VPN services and they rate ExpressVPN (opens in new tab) as the absolute best. They say, "It's compatible with all of your devices, supports most streaming services, and ranks among the fastest. You can even install it on devices like an Amazon Fire TV Stick, Apple TV, Xbox, and PlayStation. So for a one-stop-shop, you can't go wrong with Express."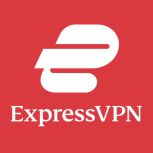 (opens in new tab)
ExpressVPN service | Get 49% off and 3 months FREE (opens in new tab)
Ranked among one of the fastest VPN providers, this risk-free service is also compatible with all of your devices. Enjoy access to almost any streaming service, and if you don't like it there's a 30-day money-back guarantee.
If you've never installed a VPN before, don't worry, it's quick and easy. Just follow these three steps:
Download and install the VPN following ExpressVPN's easy-to-follow instructions.
Once you've installed your VPN, open the app and select your server location as anywhere in the UK.
With your VPN installed and server location set to UK, you can now watch ITVX's Nolly online.
Emma is a Senior Lifestyle Writer with six years of experience working in digital publishing. Her specialist areas including literature, the British Royal Family and knowing all there is to know about the latest TV shows on the BBC, ITV, Channel 4 and every streaming service out there. When she's not writing about the next unmissable show to add to your to-watch list or delving into royal protocol, you can find Emma cooking and watching yet more crime dramas.