'I was unable to leave the house some days'—Lisa Snowdon reveals how menopause impacted her mental health, skin, and sleep
But now she's fighting back...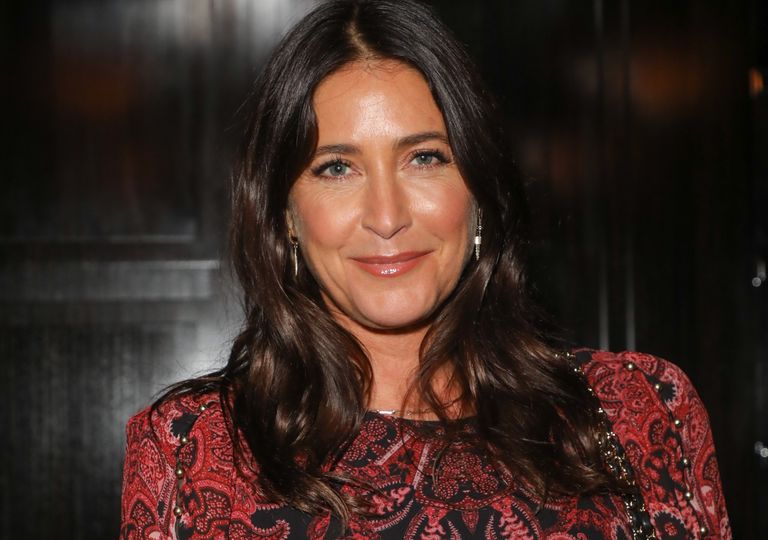 (Image credit: David M. Benett/Dave Benett/Getty Images)
A natural part of ageing, menopause will affect around 50 per cent of the global population, yet symptoms and side effects continue to have overwhelming consequences for many.
For presenter Lisa Snowden, this is something she experienced first hand when her body started changing around the age of 44. As her periods became painful and erratic, some days they were so and debilitating she even struggled to leave the house. Then depression, rage, anxiety, panic and menopause weight gain all slowly crept up on her before she also started to experience hot flushes and disrupted sleep.
Prior to noticing symptoms, Lisa thought menopause was something that happened to women when they were much older, around 55. She'd never heard of perimenopause and had no idea there was something before the menopause with definitive signs and symptoms.
For her, those first symptoms were her "skin feeling very dry and lack-lustre."
She also recounts not feeling 'herself'—"my clothes weren't fitting, I had a lack of energy, brain fog and no clarity. I didn't recognise myself."
Now, however, she has her symptoms under control thanks to HRT along with a good self-care routine that involves sleep, drinking plenty of water, eating nourishing food, a skincare regime made up with menopause tackling products.
She takes a 360 approach to her wellness, focusing on cleansing and using serums and products that feed her skin to boost the regeneration process, as well as drinking a lot of water and daily meditation sessions.
As the face of Prai's MenoGlow range, she knows first-hand the importance of switching up your beauty regime when going through menopause, "my skin suffered because of the flushes and the night sweats and the sleep deprivation. I noticed dryness, lack of luminosity, lack of muscle tone and had angry flare-ups and breakouts on my jawline that I hadn't had before."
Formulated to help fight the damaging effects of falling estrogen, MenoGlow's line includes Lisa's new favorite cooling serum that became her summer savior thanks to its "tingling" properties that make her skin feel as though it's "singing".
---
As the menopausal journey has now become a little bit easier for Lisa, she just wishes that she was given a bit more "of a heads up" about what to expect. She hopes that by educating friends and loved ones about the wide-ranging symptoms of menopause it will become an "easier world to live in with a lot more patience and understanding".
Lydia is Lifestyle News Editor at woman&home
She specializes in travel, food & drink, fashion, beauty and wellness.

Her travel writing has been published in BBC Good Food, Oh magazine, Harper's Bazaar, Town&Country, Elle and MailOnline.
Before joining woman&home Lydia headed up the fashion & beauty print team at Now, and worked as Fashion & Beauty Editor at Top of the Pops magazine where she interviewed and styled some of the world's biggest pop acts, from Taylor Swift and Little Mix to Demi Lovato and One Direction.