Helen Mirren reveals that being 'authentic' is the secret to a long-lasting relationship
The actress has been married to husband Taylor Hackford since 1997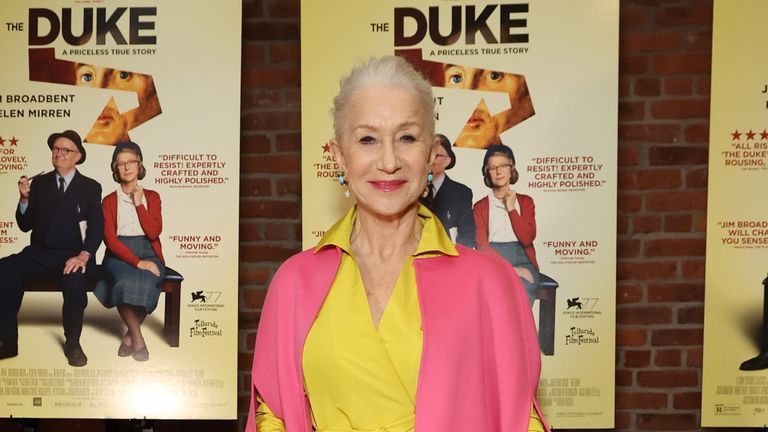 (Image credit: Arturo Holmes / Staff / Getty Images)
She's fallen in love numerous times on screen, but now Dame Helen Mirren has opened up about how she keeps the spark alive in her real-life romance.
The iconic British actress, who recently starred in Fast and Furious 9, opened up about love and relationships—sharing how her husband Taylor Hackord and her deal with the ups and downs of marriage.
Helen, who recently shared an affordable beauty hack, revealed to PEOPLE that 'being authentic' and 'keeping your own sense of identity', along with communication are the key ingredients for long-lasting love.
The actress, who is currently the cover star of PEOPLE's Beautiful issue said, "You know, I believe in unconditional praise from one's loved ones. I don't want any criticism. And I give him unconditional praise likewise—more or less. We allow each other to do our own thing, and get on with it."
The Calendar Girls actress went on to explain, "A really important part of love is to maintain your own sense of identity. In a way, that's the most important thing of all, to not subsume yourself into someone else, far from it. Be honestly and authentically who you are."
Helen, who is a big fan of Wordle and revealed her tactic just last month, also said that relationships take work, but it's important to allow your partner to 'be who they are'.
The actor, who has been a L'Oréal ambassador since 2014, also revealed a simple and cheap beauty hack in the interview.
"I love castor oil," she said. "I use a little bit in my hair—very, very little. I use it on my fingernails. I use it on my skin. [It's] amazing. A tiny bit on your hair gives it a little shine, a little separation. [I use it on my] eyebrows, eyelashes, fingernails—just rub it in."
While she also went on to divulge how she stays looking so young and fit, giving advice to the younger generation, "If there is a mantra I would pass onto a younger generation it would be to take more care of what goes into your body—please don't smoke, please—because those are the things that last.
"A beautiful mascara or lipstick is going to make you look great for the evening. But the things that really last are to have great skin, to be fairly fit—nothing extreme—and to eat healthily."
Sarah is a freelance writer - writing across titles including Woman & Home, Fit & Well, Tech Radar and the BBC. Covering a variety of subjects, including the royals, celebrities and trends in beauty, fashion and wellness - her biggest passions are travel and fitness. She can normally be found trying out the latest fitness class or on a plane to an exotic destination (pandemic allowing) - or writing about either of them.