Fans are loving that Eamonn Holmes enjoyed night in with THIS Loose Woman while Ruth Langsford treated herself to a spa weekend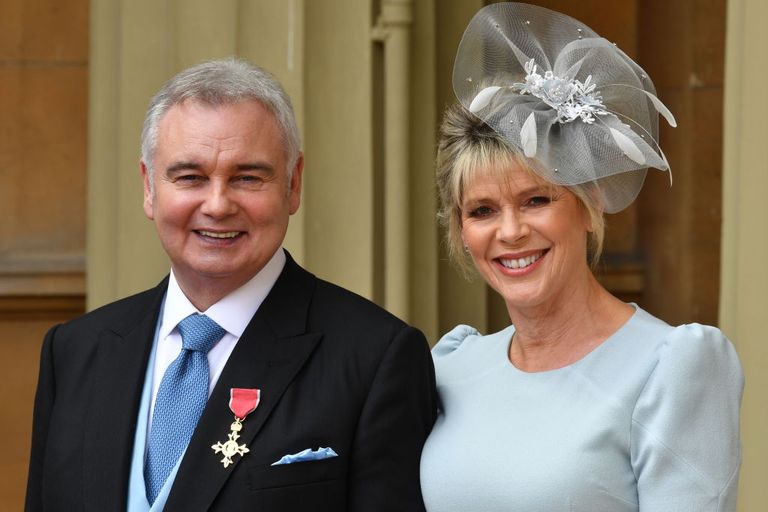 We love Eamonn and Ruth's antics, but recently the couple spent the weekend apart to enjoy two equally relaxing experiences.
Ruth Langsford took to Instagram to share her recent visit to a spa alongside her best friend. The presenter shared three images wrapped in a cosy towel, showing off the Sussex views and much-deserved champagne and it looked absolutely beautiful!
She captioned the update, saying: 'Wonderful, relaxing spa day & night with my BF at #ockendenmanorspa in Cuckfield, Sussex. Beautiful place Just what we both needed ❤'
MORE:Eamonn Holmes reveals surprising secrets about his marriage to Ruth Langsford
It looked like the sun stayed out for the two friends, as they took a selfie wearing sunglasses and were comfortable sitting outdoors in a towel!
One fan commented, writing: "Ooh i bet that's lovely Ruth, have a wonderful day. Well deserved 👍🍸☕🍰".
Another agreed, adding: "Good to see you're having a lovely weekend with an important person in your life and time to think. Lovely stuff! 😊👍".
Meanwhile, Eamonn enjoyed an Indian curry alongside Loose Women presenter Saira Khan. He shared a photo of the two holding up curry, rice and naan bread with a typically cheeky caption that read: "Saturday Night Takeaway with my favourite Indian ..... and Saira Khan 👍"
MORE:Eamonn Holmes shares unseen throwback photo – and he looks unrecognisable!
One fan loved Eamonn's chilled Saturday night plans, writing: "Good friends and good food, that's what it's all about on a Saturday night, have fun x"
"Sounds like a great time x", another fan agreed.
After a busy few weeks covering for Holly Willoughby and Phillip Schofield on This Morning, we're pleased to see that they're taking time to relax and recharge. Personally we love both takeaways and spa days!
We're not sure what the presenting duo will be up to next, but we're always happy to see both Ruth and Eamonn on our screens. Hopefully they'll be back to present something fun soon.