Eamonn Holmes delights fans with touching reunion photograph
Fans loved the sweet Instagram post.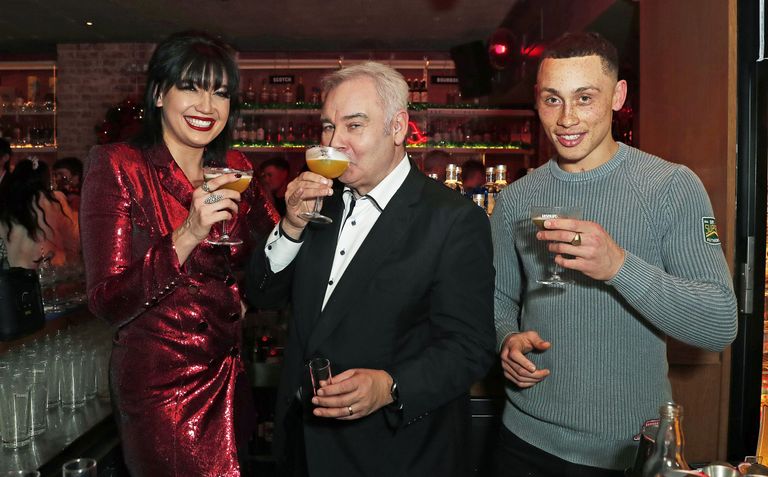 (Image credit: Getty)
One of the best things about the festive season is having the chance to catch up with old friends.
And we're pretty sure Eamonn Holmes agrees, after seeing the lovely snap of he shared yesterday of himself and old friendJohn Marley. The two men are seen standing side by side, beaming at the camera.
The This Morning host captioned the picture, 'Out for a Festive lunch with one of my oldest friends - Mr John Marley. You can take the boys out of Belfast but you can't take #Belfast out of the Boys!'
Eamonn's followers were quick to comment on the photo, praising Eamonn for staying true to his Irish roots.
'Love that you still love your connections with norn Ireland x' wrote one fan. While another said, 'We grew up in the same street in Andersonstown!! Slieveban Drive 😊.'
It's certainly been a busy Christmas for Eamonn and Ruth, with Eamonn sharing regular updates of his festive outings. On a visit to Belfast, Eamonn shared a sweet picture of his brothers, with the heartwarming caption, 'Leonard , Brian , Colm and Conor - My Brothers - Always my best Christmas present. 👏👏👏🎅👍🙏#family.'
The TV star also took dog Molly on a muddy country walk, professing that both he and his pup were rather mucky by the end of their jaunt.
'Maggie and Me ..... Muddy as can be. We're both heading for the bath', Eamonn wrote alongside the sweet picture. And fans couldn't resist sharing well wishes with the TV host.
MORE:Ruth Langsford and Eamonn Holmes sent out an hilariously over the top personalised Christmas card
'Adorable photo of you both! You look fab 😊 Hope you're having a lovely Christmas & getting time to relax with family & friends Eamonn x' wrote one.
'I just love Maggie so much. Gorgeous dog. Love Ruth's pics too if Maggie xx' wrote another.
MORE:Ruth Langsford shares adorable tribute to husband Eamonn in candid new interview
Ruth also shared an adorable picture of Maggie the dog, showing off her Christmas presents.
Ruth captioned the picture, 'Someone had a new blanket and a Christmas bow from Santa!!'