There might be a sequel to the Downton Abbey film coming soon
Ready for round two?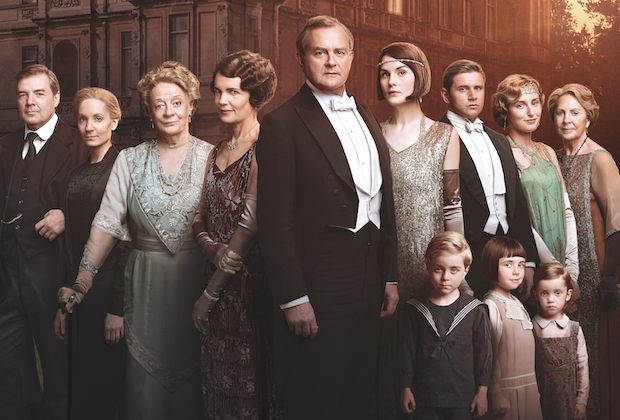 Downton Abbey arrived on the big screen for the first time in September, and there's a chance a sequel could be in the works.
In the Downton Abbey film, the Crawley family receive a royal visit from King George V and Queen Mary. The film performed very well globally, receiving $185.7m at the box office, and receiving mostly positive reviews from critics.
But there's a chance we could be seeing Downton Abbey on the big screen again in the future, if you want to experience the magic all over again.
Writer Julian Fellowes and producer Gareth Neame were asked about a potential sequence during a recent Content London conference's Drama Summit. Neame said, "Fortunately, it has worked."
"It's Focus Features' biggest film ever, it broke the record held by Brokeback Mountain for many years, it's Universal's biggest release in the UK all year, and so far grossed about $185 million globally.
"We all enjoyed it. The actors enjoyed it, so hopefully we'll find a way to come back for more."
MORE: Downton Abbey released two official recipe books alongside the film
However, it doesn't seem like it'll be in the works any time soon, as both Fellowes and Neame are working on a new period drama together for HBO called The Gilded Age.
If you're keen to give that a watch, the synopsis is as follows, 'When the population of the US doubled at the end of the 19th century, transforming America, disparities between rich and poor sparked passionate debate. Food, coal, steel and oil made fortunes for some, but seldom for the workers on the front lines of industry.'
So it's different to Downton Abbey, but should be enough to tempt avid period drama fans among us. We'll definitely be tuning in!
The Gilded Age will start shooting in March, and Neame said that there's "huge sets going up" with casting taking place in New York. So there's plenty to keep them busy for the foreseeable.
He added, "Julian is doing a lot of rewrites, and he said: 'It may delay me thinking further about this Downton endeavor.
"I like to think you have two shifts going on, a day shift and night shift, and the TV work can happen during the day and the writing on the Downton script at night.'"