Don't get caught out! These are the new Netflix rules on password sharing and how much Netflix will cost you a month now
Curious about Netflix's new password sharing rules? Here's what to know...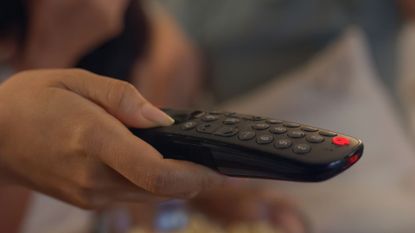 (Image credit: Getty Images)
Curious about Netflix's new password-sharing rules? We've laid out everything you need to know, including how much it will cost you to keep your Netflix subscription.
Let's face it, Netflix has some epic shows, from Florida Man and its intriguing ending, to the true story of 2 hearts and many, many more. But if you're currently using another person's account you might want to read on as changes are afoot.
Netflix has been saying for quite a while that they don't approve of password sharing on accounts, and they're enlisting a rule to crack down on it.
Don't worry, password sharing is still acceptable - but you're going to have to pay for it.
In a blog post from Netflix, the streaming service explained what the new rules are for password sharing, and what users need to know about how password sharing will work.
A sample email posted to their site states, "Starting today, we will be sending this email to members who are sharing Netflix outside their household in the United States," it starts.
It continues to say that an account should only be in use for a single household. "A Netflix account is for use by one household. Everyone living in that household can use Netflix wherever they are - at home, on the go, on holiday - and take advantage of new features like Transfer Profile and Manage Access and Devices," the statement says.
According to Netflix, users will have to pay an extra $7.99 per month per person for everyone that wants to be added to an account. It is worth noting that you can only add these extra members if you have Netflix's standard or premium plans ($15.99 and $19.99, respectively), and you can only have one extra member on standard and two extra on premium.
You can also transfer a profile from a membership that was previously on another account, which will ensure your watch list and recommendations maintain themselves, even through the transfer.
So, in short, if you have, say, four profiles on your Netflix account today, it will cost you extra to add a fifth.
You might be wondering, "how the heck does Netflix know whether I'm in my home or not?"
Mashable says the following, "How that works in a practical sense is that Netflix uses things like your home internet's IP address to determine if you're really at home, or if the account is being used elsewhere."
So a shoutout to all you streaming service freeloaders out there - you might just have to bite the bullet and purchase your own Netflix subscription. The good news is, however, other streaming services have not cracked down on these rules yet, so you're free to keep sharing your Max and Hulu accounts freely (yay!).
Madeline Merinuk is woman&home's US lifestyle news writer. She covers celebrity, entertainment, fashion, and beauty news but is also obsessed with internet trends - you can find her reciting trending TikTok sounds out loud at any given time.
After winning multiple student journalism awards for her investigative work, she graduated from Hofstra University in 2021 with a B.A. in Journalism. After graduating, she worked at today.com, the digital site for the Today Show, where she wrote pop culture news and interviewed big-name personalities like Emily Ratajkowski, Haley Lu Richardson, Emma Corrin, and more.
Her personal interests, in no particular order, are: cheese, Joni Mitchell, reading, hot yoga, traveling, having multiple chapsticks in every handbag at all times, and dancing to ABBA songs as if she were in the Mamma Mia movies.