Hermione Norris exclusive: 'Kissing Jimmy Nesbitt was strange – we've known each other for so long!'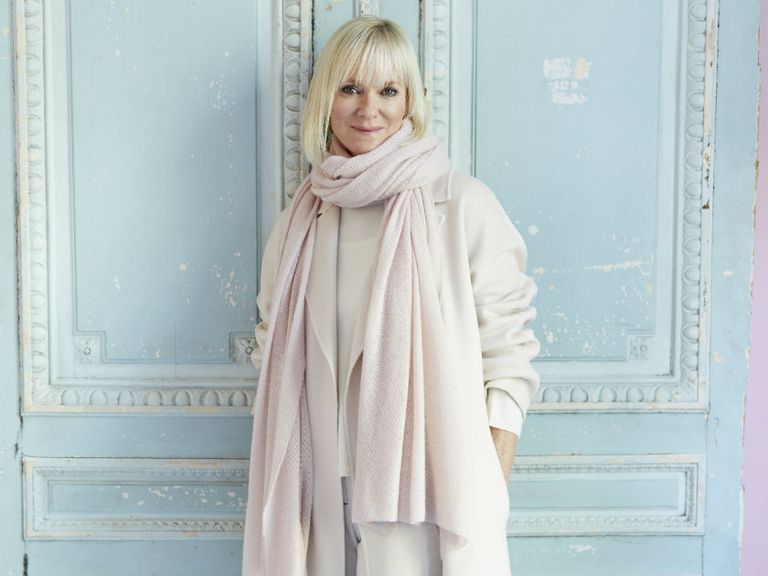 It's official – Hermione Norris is the woman behind some of our favourite TV moments.
For over a decade we've laughed and cried with her Hermione Norris and her character Karen in Cold Feet, and last year she had the nation gripped as evil psychiatrist Vivien in Luther.
So it's refreshing to see the real Hermione on our shoot – laid-back, quick to laugh, and very easy to chat to. She reveals that while she loves her job, it does come with its downsides.
'Of course there's a pressure to look good in the TV industry,' she says. 'Because you've got a camera in your face all the time!' Which goes to explain why she handles our photo shoot with such ease…
MORE: New Cold Feet series 8 trailer hints at tragic news for the group
Cold Feet is as much about the audience as it is about the show because we've grown up with them.
I've never worked on anything where the cast are so passionate. We have such a sense of responsibility of wanting to deliver good stories as well as honest and joyful experiences for our audience.
When it was first suggested that my character, Karen, and Adam, played by Jimmy Nesbitt, would get together, we were both asked for our thoughts.
We agreed that if it worked, it would bring the group together. But it's one of those things that could make or break it, so we were really mindful about how it was done. It needed to be believable and rooted in truth.
Kissing each other was strange, as we've known each other for so long.
In fact, when we shot that first kiss scene, even the cast and crew found it weird!
I hope fans accepted the romance, but I have a way of thinking where I do my job, and then won't look at what fans think or feel – because it's none of my business.
Cold Feet is on ITV Mondays at 9pm
Read the full interview with Hermione in the February issue ofwoman&homeout now.
Jack is Celebrity Content Director at Future PLC, working across the Women's Lifestyle brands such as Woman&Home, Woman, Woman's Own, Women's Weekly and GoodtoKnow.