Britney Spears conservatorship woes continue—now star's mom gets blamed for legal issues
In a now-deleted Instagram post, Britney Spears accused her mom of coming up with the conservatorship idea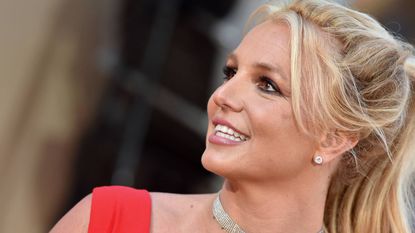 (Image credit: Axelle/Bauer-Griffin / Contributor)
The drama surrounding Britney Spears' conservatorship continues with the star accusing her mom of having come up with the idea for the guardianship to begin with.
Although almost free from her conservatorship, following her father Jamie's stepping down as her conservator, Britney took to Instagram this week to discuss the topic further.
In a since-deleted post, the 39-year-old superstar accused her mom Lynne Spears of being the person to actually come up with the idea of a guardianship.
"Psssss my dad may have started the conservatorship 13 years ago ... but what people don't know is that my mom is the one who gave him the idea !!!! I will never get those years back ... she secretly ruined my life," she wrote. "So take your whole 'I have NO IDEA what's going on' attitude and go f—k yourself !!!! You know exactly what you did ... my dad is not smart enough to think of a conservatorship ... but tonight I will smile knowing I have a new life ahead of me !!!!"
Britney's post was made public just a few hours after her mom submitted a petition requesting that her daughter's estate pay for the attorneys' fees that Lynne is responsible for following conservatorship-related legal battles. Those costs total more than $660,000, according to E! News. That same day, Jamie officially filed papers to terminate the 13-year-long legal setup. A court is set to officially rule on the matter by the end of this month.
According to E! News, the papers submitted by Jamie profess his undying support for his daughter. "The fact is that thirteen years ago, a conservatorship was necessary to protect Britney in every sense of the word. Her life was in shambles and she was in physical, emotional, mental and financial distress," the documents allegedly read. "Through the conservatorship, Britney has been able to return to a path towards stability in all of these phases of her life. The mission has been successful and it is now time for Britney to re-take control of her life. Not tomorrow or next week, now."
---
The legal ordeal, which Britney has been trying to get out of for years, came under intense public scrutiny in the last few months, as a slew of documentaries the likes of Framing Britney Spears and Britney vs Spears looked into the details of the bitter legal battles between the family members.
So intense has the public's outcry over the issues that a worldwide social movement dubbed "Free Britney" eventually took hold and undoubtedly influenced the courts to look deeper into the case.
Anna Rahmanan is a New York-based writer and editor who covers culture, entertainment, food, fashion and travel news. Anna's words have appeared on Time Out New York, the Huffington Post, Fortune, Forbes, Us Weekly, Bon Appetit and Brooklyn Magazine, among other outlets.