British model Ellie Goldstein spills her guide to beauty and staying true to yourself
"Be confident, never give up, and be yourself"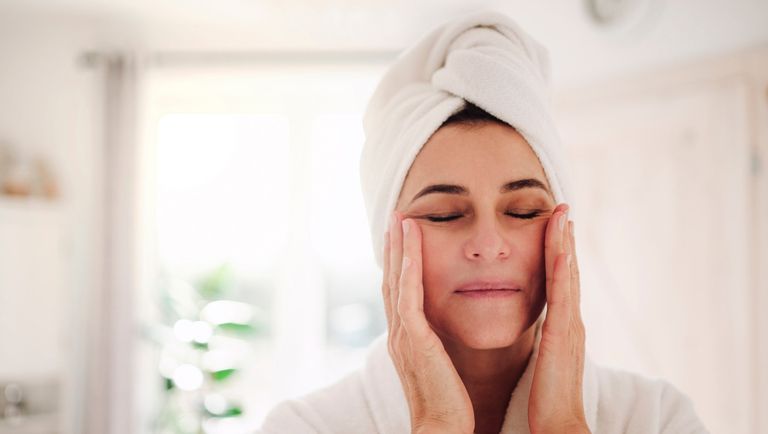 (Image credit: Westend61/Getty Images)
Skincare is self-care for your skin, which is why you need to keep it healthy and balanced with the help of the best moisturizers, face masks, and skincare acids. If you've been dreaming of achieving model-worthy skin, you're in luck because British model Ellie Goldstein gave us a peek at her skincare routine.
For Vogue's beauty series, Ellie took us into her bathroom to see what kind of products she uses to keep her skin healthy and glowing. Her secret? She loves to start off her routine with vitamin D.
"It's good for the immune system, calcium, and phosphorus, keeping myself healthy," she explained.
She also likes to use a toner for removing excess oils and giving her pores a deep clean. Next up, was an eye cream that she uses to nourish the skin under her eyes. If you have dry skin, Ellie recommends using another moisturizer for added hydration to the skin (her go-to is Avon's Distillery Sleep Potion Night Cream).
But one of her all-time favorite products to use is the Weleda Skin Food, which she uses to add moisture to her face.
"So I love this. It's light to apply, giving great moisture to my skin, and it feels so smooth and so shiny," she praised.
Weleda Skin Food Light Nourishing Body Cream, $15.55
Your skin deserves some self-care using the all-natural ingredients of this moisturizer. Made with a toxin-free formula, apply the lotion to your desired area for smoother and softer skin.View Deal
Ellie first got into a beauty routine when she was 14-years-old and absolutely adores giving her skin special attention.
"I love taking care of my skin on my face because I love to look wonderful and beautiful all day," she said.
While taking us through her daily routine, she also opened up about her experiences as a model with Down Syndrome.
"So, I was born with Down Syndrome, as you may not know," the model explained. "I love being on the covers of Elle, and Glamour, and Allure, 'cause I can see myself and read the articles about me. And also, I inspire others never give up, and follow your dreams."
One of her proudest moments was when she was invited to be a part of a Gucci campaign, something she says she was "honored" to be a part of.
"When I did a Gucci Beauty campaign and a shoot, I felt honored, proud, amazed, and overwhelmed," she recalled. "I never expected this, and I'm famous now!"
Ellie also mentioned how others can be confident in themselves, saying, "Be confident, never give up, and be yourself. No matter who you are, just be yourself, and be perfect, in yourself."
Rylee is a digital news writer for woman&home and My Imperfect Life. She covers everything from beauty and fashion trends to celebrity and entertainment news.