Andrea McLean gets honest about her mental health in lockdown after secret breakdown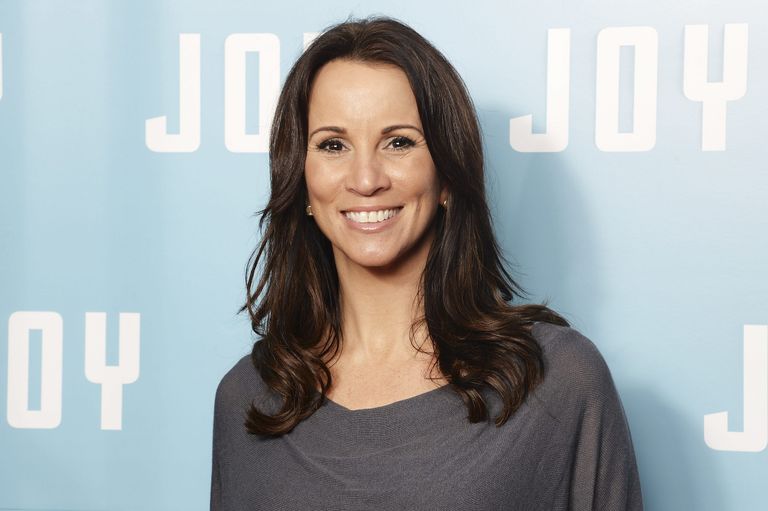 (Image credit: Dave J Hogan)
Loose Women star, Andrea McLean, has re-assured fans that it's totally acceptable to have not been your most productive self in lockdown.
Andrea, 50, authored a piece for her website, This Girl is on Fire, about giving ourselves a break during the global pandemic - weeks after opening up about her secret breakdown.
Sharing it on Twitter she wrote, "Why it's ok NOT to have learned a new language or how to paint a masterpiece during lockdown..." amid growing pressure on people to utilise covid-19 lockdown to perfect a new skill.
Andrea - who recently confessed to suffering a secret breakdown last year - said the most important thing to do during this global pandemic is "survive mentally and physically".
READ MORE: How to make sure you're still productive while working from home in lockdown
When reflecting on her own experience of lockdown, Andrea said she was "stumped" to find she hadn't learned anything.
"I have to be honest. When I sat down to write about what lessons I've learned while living through lockdown, I was stumped. I couldn't think of a single thing. Nothing," she admitted.
With growing pressure on people to have utilised this time to learn a new skill or better themselves, Andrea is encouraging her fans to take a different approach.
"I haven't learned a new language, or taken up painting, or any of the other things that have been thrown into the mix of things we are 'supposed' to have learned during lockdown," she explained.
READ MORE: woman&home and TV's Anna Richardson partner to offer huge discount on online counselling
"I don't think we are supposed to do anything other than survive mentally and physically when the world has gone into global meltdown."
Andrea has broken the three months of uncertainty into small, achievable chunks in a bid to stay focused. "I've just tried to stay consistent and focused on goals so that I feel like I have achieved something by the end of the week – even if it's not by the end of the day, because not every day is amazing."
Last month Andrea revealed she'd suffered a breakdown last year. As the Loose ladies reflected on the global health crisis, Andrea admitted that she would have struggled much more if covid-19 had struck the world last year.
"If this had happened a year ago I would have been in trouble.
"Last year, I was in a really dark place. I had a breakdown last year, which is something I haven't necessarily spoken about, but I did."
Explaining that she had therapy in order to help her get through the dark time, the mother-of-two said, "If it had happened then it would have been horrendous, but I worked on myself so hard and I had so much help and so much support that actually when it happened, we'd already starting calming our life down."
Georgia studied Print Journalism at university in Nottingham, England before going on to work on several leading celebrity magazines, as well as freelance writing for international magazine Grazia Middle East. An enthusiastic, hard-working and ambitious writer, Georgia recently launched her own communications consultancy, farq media. As Director and Founder, Georgia helps businesses with their Public Relations strategy, as well as influencer and celebrity marketing. She also represents several influencers of her own. She lives with this motto in mind; "if your dreams don't scare you, they aren't big enough."