Amanda Holden shares lovely snap with daughter Lexi and and fans think they're seeing double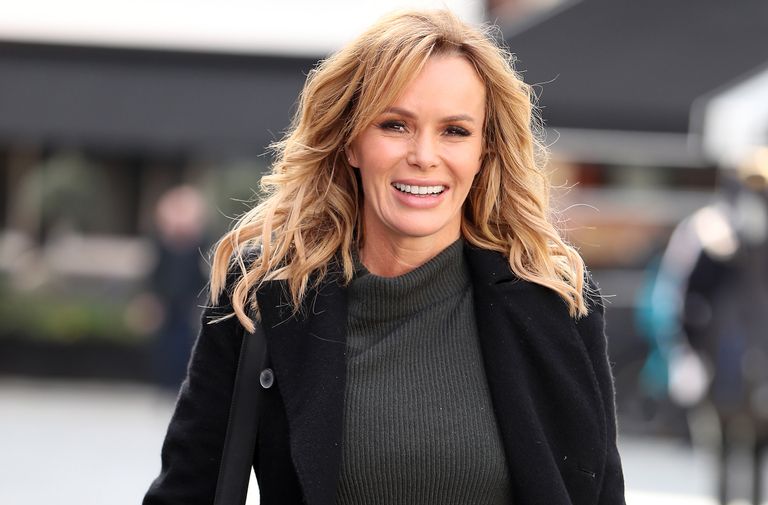 (Image credit: GC Images)
Amanda Holden has surprised fans with a lovely photo with her two daughters, Lexi and Hollie, and fans can't believe how much they both look like their mum.
The Heart radio presenter shared the sweet snap on Instagram, as she revealed to followers she had a winter break in the Cotswolds with her family.
Alongside the picture, she wrote, 'weekend break with her children in the Cotswolds. #cotswolds ♥️ #mygirls 📸 #mylub'.
Fans were quick to comment on the lovely snap, and they couldn't help but notice how her daughters – and especially her eldest, Lexi – look just like their mum.
One said, 'Aww what a lovely photo. Your girls are stunning Amanda . Enjoy your break 😘'.
Another wrote, 'Beautiful Photo The Older One is your [sic] double'.
The sweet family picture comes just a few weeks after Amanda also shared a lovely birthday tribute to Lexi.
Alongside a picture of her eldest daughter as baby and one of her now, she wrote, 'How did this happen?
'My beautiful, funny (very tall) daughter Lexi turns 14 today. I always think it's impossible to love her more.
'But with each year our hearts are fit to burst. She'll always be our baby.'
The Britain's Got Talent judge has previously opened up about how motherhood changed her life.
She told Mother and Baby, "Motherhood has changed me. It's turned out to be all I thought it would be and more. It opens you up as a person, because you're more vulnerable."
She also previously said how having two daughters made her family complete.
"This is a brilliant stage in my life with two beautiful daughters making our family complete", she told Belfast Telegraph in 2012, six months after her youngest daughter was born.
"I realise how lucky I am that things have worked out. I've always believed in being led by my heart and not my head, and although it probably gets me into more trouble, I think it's a more honest way to live."