Alex Jones reveals unexpected first outing with baby son Kit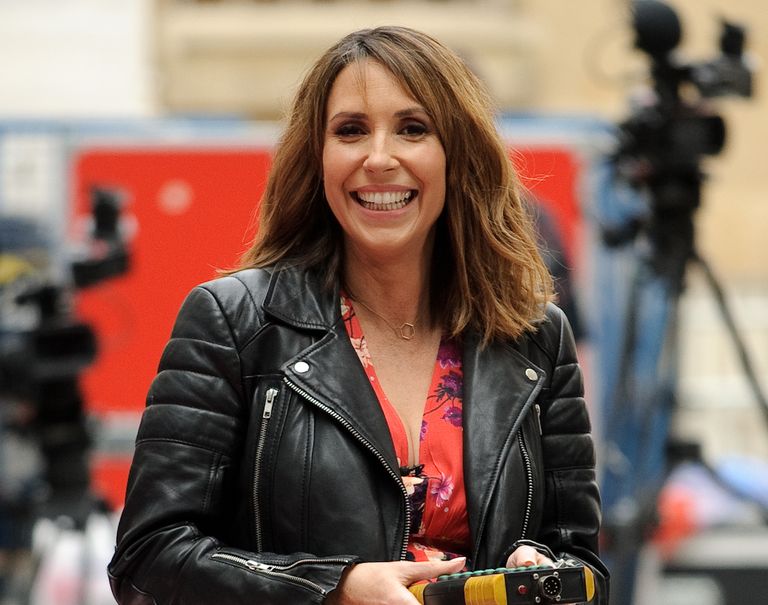 (Image credit: GC Images)
By Amy Hunt
New mum-of-two Alex Jones revealed to fans on Instagram that she has taken newborn son Kit on his first outing into the world.
Alex and her husband Charlie Thomson welcomed their second son just a few weeks ago now - a baby brother for their two-year-old, Teddy.
On her social media, Alex shared that she and Charlie had taken Kit on a day out - to a rather unexpected place.
Rather than a baby-specific outing, the new parents-of-two decided to head to an antiques fair for the morning.
Alex shared a picture of her husband pushing their son in his pram, against the backdrop of some interesting antique stalls.
In further Instagram stores, Alex revealed that she'd spotted a pretty magnificent golden frame on the shopping trip, although didn't divulge whether she'd decided to buy it.
In her final story, The One Show host also shared a super sweet video of herself kissing the top of her newborn sons head - so lovely!
MORE:'My little human': Alex Jones shares sweet first baby pictures of newborn son Kit
Baby Kit joined the Thomson/Jones family on 13th May, meaning he is just two weeks old now. Alex shared the news on her Instagram account, admitting that the entire family were 'besotted' with the new arrival.
She wrote, 'Charlie and I are absolutely besotted by baby brother and are enjoying this special time as we get used to being a foursome and generally breathing in that lovely newborn smell!!!'
Before heading off on her maternity leave from The One Show, Alex revealed that she will be off screens until the autumn.
During her absence, her hosting role on the show will be covered by a range of presenters, including Emma Willis, Stacey Dooley, Angela Scanlon and Mel Giedroyc.